Neymar Joins PSG from Barcelona for €222 million - Sports Gist - XtremeLoaded
XtremeLoaded Forum / Sports Gist / Neymar Joins PSG from Barcelona for €222 million (2 Posts | 107 Views)
Will Victor Osimhen writes his name in history books / Vincent Enyeama nominated for Ligue 1's best goalkeeper award / Nigeria, Guinea battle for World Cup ticket /
Neymar Joins PSG from Barcelona for €222 million by Everest(m) : 12:27 AM On Aug 04
Paris Saint-Germain has smashed the world transfer record by completing the €222 million signing of Neymar from Barcelona on a five-year contract.
The Brazilian had been continually linked with a move away from Camp Nou over the summer and had declined to clarify his own future as the PSG rumors grew stronger.
And after weeks of denials, mixed messages and reports, he has finally been confirmed as the Ligue 1 club's latest signing on Thursday night.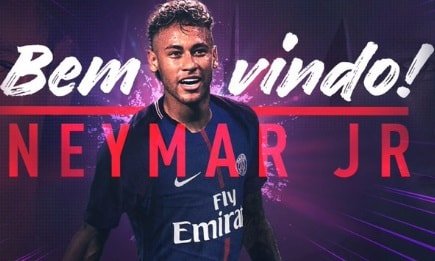 "Paris Saint-Germain is very pleased to announce the arrival of Neymar Jr," the Parisians said in a statement on their official website.
Re: Neymar Joins PSG from Barcelona for €222 million by Gonzaga(m) : 7:24 PM On Aug 05
One of the biggest transfer ever
(1) (Reply)
DRogba finally retires / Breaking News: Pep Guardiola To Take Over As Machester City Manager / Neymar ordered to appear in Spanish court for fraud /
Viewing this topic: 1 guest viewing this topic
(Go Up)
Xtremeloaded - Copyright © 2017 Collins Ezeakonam. All rights reserved.
Disclaimer: Every XtremeLoaded member is solely responsible for anything that he/she posts or uploads on XtremeLoaded. Contact Us admin (at)xtremeloaded.com