Access Bank Plc, Thursday, announced its third quarter (Q3) results for 2017, recording a 33 percent growth in gross earnings at N365 billion up from N275 billion in the corresponding period of 2016.
The bank has explained that the growth in earnings was driven primarily by the strong performance on core revenue lines.
According to the result released on the Nigerian Stock Exchange, NSE, the Group delivered 5.7 percent increase in pre-tax profits to ¦ 72.9 billion in September 2017, from ¦ 69.0 billion in September 2016.
Furthermore, the Bank's Q3 performance showed that operating costs reduced significantly by 18 percent quarter-on-quarter to ¦ 49.5billion in September, reaffirming the Bank's commitment to rein in costs and improve operating efficiency.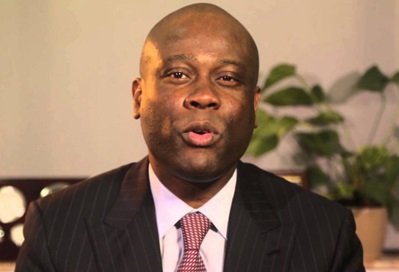 CEO, Access Bank, Herbert Wigwe
Commenting on the performance in Q3 2017, the bank's Group Managing Director/CEO, Herbert Wigwe, stated: "We continue to gain momentum in our efforts to achieve more diversified earnings, as we strengthen our retail and digital offerings. I am excited at the prospects in the coming months."
"The Board and Management remain extremely grateful to our more than 8 million customers, shareholders and dedicated employees for enabling us to achieve several milestones within this period. We look forward to the next five years, with confidence in our ability to deliver superior service and optimised shareholder value," Wigwe stated.
He noted that the reporting period marks the last quarter in the last year of the 2013 – 2017 strategic periods, adding that the Bank remains committed to improving the quality of its balance sheet.