Am sure you might have been waiting patiently for the 2017 Jumia Black Friday festival that has been spreading all over the internet but I wish to remind you and let you know that the waiting time is over and its now time for shopping.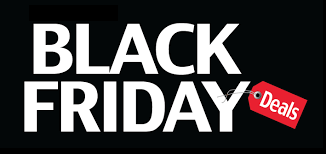 As I said in my previous post, Jumia Black Friday 2017 will run for 31 days starting from 13th November 2017 which is just a few hours from now to 13 December 2017 and if you have been waiting so long for this festival then wait no more because the Black Friday festival has just started.
Start shopping now visit
Jumia Black Friday Festival page
I have written more about Jumia Black Friday festival which you can check out,
Jumia Black Friday 2017 shopping guide
and
Prepare for Jumia 31 Days Back Friday Festival
The main reason I am still writing about Jumia Black Friday is to keep you informed and also to make sure that you are not being left out because something good is about to happen because this year Jumia Black Friday festival is going to be the best ever black Friday in Nigeria according to what Jumia promised to offer.
I have already shared more light about Jumia Black Friday 2017 but I will still remind you that this will be the perfect time to shop because you stand a chance of buying more for less because more discount will be offered including other marvelous prizes to be won such as Car, Smartphones, laptops, cash prizes and lots more.
If you want to know more about how to shop and stand a chance to win great prizes then you can read,
Jumia Black Friday 2017 shopping guide
where I have explained everything you need to know about Jumia Black Friday and what you stand to gain when you participate in Jumia black Friday festival.