Making money and becoming rich might be your heart desire but let's be sincere with ourselves, there are no automatic ways to make a genuine money except when you work for it.
Having a big dream will not do the magic, but proper planning and hard work will surely pay off, it will be better if you understand that money can only be made when you work to make money.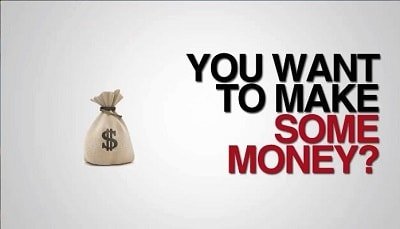 I was pushed to write about this topic "No Automatic ways to make money, Work to make money" base on what is happening in Nigeria these days.
Lotto and Sports betting
It pains me that Nigerian is gradually becoming one of the biggest gambling countries in the world and many people now rely on gambling to eat and to solve their personal problems.
I am not against playing lotto and sports betting but it becomes bad when you become lazy and gamble with the little you have only to expect automatic and magic money
Many have lost their businesses becomes of gambling simply because they need more money forgetting that when you need more you put more effort in whatever you are doing to make more money but instead all their trust and hope have been channeled to Lotto and sports betting and at the end No automatic money and their business will collapse because they used all their money to gamble.
Long time ago I wrote
HOW TO PLAY AND WIN BABA IJEBU LOTTO NIGERIA
where I explained everything about Nigerian Lotto game and at the end, I told people to be wise if they have to play or desist from it entirely if possible because of the risk involved.
There are some people who stay's in lotto and sports betting shops 24/7 on daily basis playing and waiting for Automatic and magic money without thinking or doing anything meaningful and yet they have a big dream of becoming millionaire and owning a 2017 Range rover sport Jeep, you are just having a big dream that will be hard to be a reality.
Am sure that many of you reading this will oppose me because of many success stories you heard, you heard about someone who won 2 million, 10 million, 40 million and lots more but let me give you small assignment "look by your side and tell me if the person near you have actually won such amount of money".
Winning big money is 100% possible but its just 1 out of millions and when 1 become successful and millions failed then you will surely understand why you need to be careful.
Its time to make positive changes, start planning and working for a better tomorrow because today's effort determines tomorrow and one wrong move today will surely affect your future the worst you can do is to put all your hope and future into gambling.
You are free to share your own opinion below using our comment reply option, it only takes a few minutes to
join Xtremeloaded
and become a registered member