Posted by: Drealup
« on: January 06, 2018, 08:42:39 PM »
Popular reality tv show,the Big Brother Naija is around the corner for it's 4th edition.
BB Naija is a competition between candidates and who stays or leaves is decided by votes of viewers.
The votes made by viewers nationwide is important in that it decides the competition's favourite.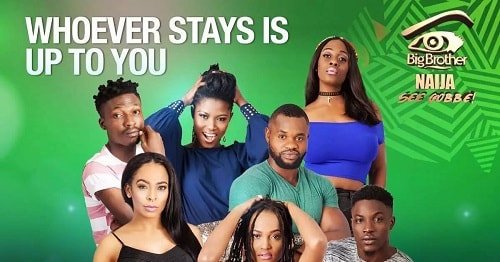 There are two ways to vote for your favourite candidate on Big Brother Naija! The first option is by WeChat,and this is free but may be a bit stressful. The second option is by sending a text message.
How to vote on BB Naija with WeChat
The following steps will teach you how to work with WeChat to vote!
1. Download and install WeChat. After that, you will need to go through the quick registration process for this application. When you are registered – you can log in!
Voting with WeChat application is free, but it's important to note that you will need to use your internet data to vote.
2. Use AfricaMagictv as a contact number in your WeChat contacts. You can find AfricaMagictv through the search form provided on WeChat.
3. In the ID for AfricaMagictv – you will need to choose "vote" option.
4. If you are not registered on the official website for Big Brother Naija, then you will need to validate your mobile number. It's needed just one time. You will not need to validate your number for voting again.
How to validate your number for BB Naija voting

When you are asked to validate your number – you just need to put it in the bottom keyboard. Do not forget that it's necessary to enter your number with the international code for the country! For Nigeria, it's +234.

When you have submitted your number – you will receive the SMS with a unique pin. Type this pin into the provided section.
You can now vote for your favourite housemates.
Note:
You have the limit on the WeChat voting! It's just 100 votes per one voting period!(one season)
Big Brother Naija 2018 – SMS voting
You can also vote via SMS. You just need to send a text message with the name of your favourite housemate to the number 32052.
The price for one SMS is N30.
Note:
Do not forget to write the word "Vote" after the name of your favourite housemate! If you don't do that, then your vote will not be counted!
Do not miss your favourite TV show on AfricaMagictv and do not hesitate to vote for you favourite to win the competition. As you could see, the voting process is very convenient!