Are you finding it difficult finding the percentage coverage of your Adsense ads, if that is the case then we have a lot in common because I equally find it a bit hard to find, that is a reason why I decided to show you how I was able to check my Adsense
ad coverage
.
Yes its easy to check your Adsense ad coverage only if you know how and where you need to go but will not be simple when you are not sure when to find it on Adsense interface.
What is Adsense ad Coverage?
According to Google,
Ad Coverage
is the percentage of ad requests that returned at least one ad. Generally, coverage can help you identify sites where AdSense isn't able to provide targeted ads. Formula: Coverage = (Ad requests that returned ads / total ad requests) * 100.
Now understanding what Google said about the coverage you will know how important it is to check your ad coverage periodically to be sure that things are working the way it should.
How to know your Adsense Ad coverage
Now if you are not familiar with how to check your Adsense ad coverage on your Adsense interface then follow this simple steps below to know how you can see your Adsense ad coverage.
First, visit
www.google.com/adsense
login as usual and go to the menu where you will see some options.
Select Performance report as you can see below.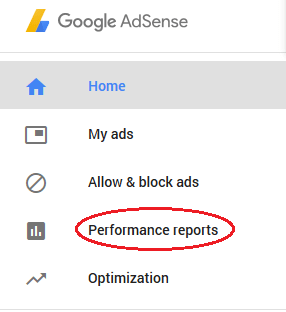 It will take you to another page where you can see you ad performances for the day but you will be able to see your ad coverage simply by clicking custom by the left-hand side as you can see below.
Upon clicking on custom you will see you current day ad coverage and it looks like this:
You can also check your ad weekly, monthly or yearly coverage and an example of last 7 days ad coverage can be seen below.
Hope you have learned how you can be checking your ad coverage periodically to improve your ad performance and earnings but if you still have any question to ask, feel free to ask and i will answer you within 24 hours.