Bet9ja Online account funding is much easier than you think but many of us don't really know how to fund their Bet9ja online account that will enable them to play games online instead of moving from on betting shop to the other but I will help you on how to fund your Bet9ja Online account easily using your ATM Visa or MasterCard.
Funding your account is simply no matter the bank you use and I will give you a step by step guide on how to fund your online betting account easily
If you are still struggling to fund your Bet9ja online account then this article is for you because I will show you how to fund your account with screenshots to enable you to understand it better.
Generally, Funding Bet9ja online account is simple irrespective of the bank account you are operating all you need is your Visa or MasterCard.
Funding your bET9JA online account using ATM Card (Step by Step Guide
Visit bet9ja.com and log in with you details signup and login if you are new.
login and click on Deposit at the top right-hand side as you can see below.
After clicking Deposit you will be taken to another page where you will need to select your preferred payment option, though there are many payment options you can choose from but if you are paying with your ATM Card simply select continue "Card Instant Deposit"

You will be taken to another page where you need to add the amount you wish to credit to your Bet9ja online account and after that, you click on the continue option to proceed.

Now click continue and select confirm to proceed to the final stage
You are now heading to webpay where you will complete the transaction using your ATM Debit card and you will see something like this.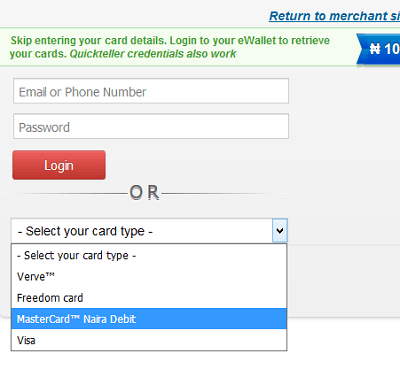 Click on select card type and choose your cade type (Naira Master Card or Visa etc)
Finally, Input your 16 digit card number, your card expiration date and year as listed on the card and then your CVC2 which is normally the 3 digit number at the back of your card.
Input your card security PIN and click PAY and you are almost done but for security reasons, you might need to complete one last security check to prove that you are the one authorizing payment.
This last security check might be to input your special generated 4 digit access pin especially when you are using VISA card but if you are using MasterCard you will receive a safe token (Numbers) on your mobile phone that you need to input to finally grant access and complete the payment.
Hope you have learned how you can easily register and fund your Bet9ja online account but if you have any question to ask feel free to ask using the comment reply option below.