Yes, I was not happy when GLO suddenly smashed their data plan which I recently wrote about
here
but then I understand that to keep serving us better certain changes must be made on a regular basis.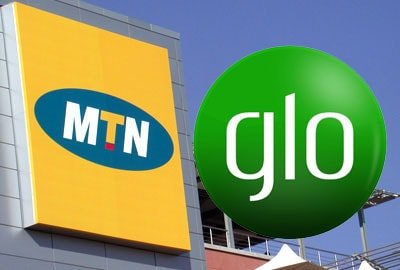 Don't feel disappointed if I had to choose GLO over MTN because am sure some of us still prefer MTN over any other network in Nigeria but I have reasons why I will still stick to GLO Data plan without minding their recent data reduction.
Before explaining my reasons why i prefers Glo Over MTN, It's important to know that no network is perfect, they all have their glitches and it all depends on your location because what works best for me might not be the same when it comes to your location.
It doesn't matter if I prefer GLO or MTN, just find out the one that works best for you and for it and that's how it should be, right now what works best for me is GLO.
MTN has been my main contact number when it comes to voice calls but when it comes data, Glo is my preferred network for data but today something happened to me that made me decide to stick to GLO for now.
I wake today only to discover that there was no network on my GLO line which means no work for me as a blogger but I can't wait for GLO to restore their network and I decided to find an alternative which I later buy MTN 1GB for N1000 but guess what?
After subscribing to MTN 1GB for N1000 I opened few pages on my computer without downloading anything and my 1GB is gone for real within 3 minutes.
I was confused when I received a message indicating data balance of about 2MB and even the 500MB bonus data is not allowed to be used except between 1 AM -7 AM which still doesn't make sense to me.
I even called mtn customer care to ask them what happened but couldn't get any valid answer, I checked my phone data usage and I discovered that I have consumed 1gb on MTN that I just used in few years while GLO indicated 400MB for many days.
I have just concluded that MTN data plans finish 5 times faster than that of GLO and for that reason, i will still be using GLO for now because using MTN data means paying more to get less