Here comes the 2018 popular reality TV show, Big Brother Naija, which started on January 28 and can be watched via DSTV channel 198 and GOTV channel 29 but why not watch it online if you can.
Do you wish to be watching 2018 Big Brother Naija online because of your work or unable to be close to you Tv set for personal reasons and yet you need an alternative means to Watch 2018 Big Brother Naija online, if that is the case then you are right on time and the good news is that you can actually watch it online through online video streaming.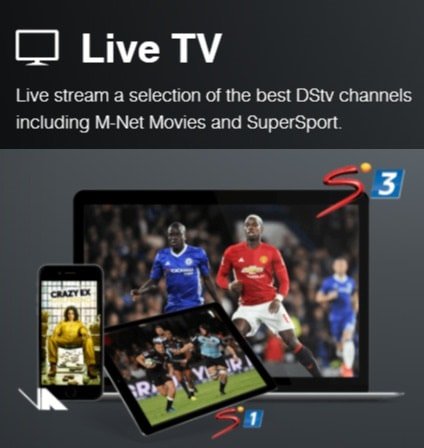 It's good that you can now watch your favorite Tv channels and programs on the go or when using your personal Laptop anywhere but the bad news is that you need to spend some cash for data subscription and at the same time have a valid subscription with Dstv in other to watch not just
Big Brother Naija
but other entertaining programs on your Android, apple Smartphones and on your personal computers.
Requirements
If you really want to watch Big Brother Naija on your phone or laptop then below are the things you need to put in place before you can be able to watch it.
⇒ A smartphone or computer
⇒ Data bundle (Unlimited plan preferably)
⇒ Fast 3G or 4G network can do
⇒ Active DStv subscription
⇒ Supported browsers when using a computer or DStv mobile app when using smartphones.
If you have all these requirements and wish to watch Big Brother Naija online then you are almost there.
How to Watch Big Brother Naija Online using your computer/Laptop
To watch Big Brother Naija using your Laptop or desktop computers simply visit
now.dstv.com
using your Chrome, Fireforx browser or any oher updated browsers you wish to use.
The next step is to login to DSTV connect ID which you might be required to register for a new account once you are new and to be able to register you will need your DSTV smart card number to be able to register for a new connect ID that will enable you gain access to many great channels apart from Big Brother Naija.
After registering an account with your smart card number the next thing is to login and click live TV option and you will see the list of available Tv channels you can watch online.
Among the list of available channels that can be watched online you will see Big Brother Naija below the list, click on it and start enjoy the show and its that simply.
How to Watch Big Brother Naija on Mobile Devices
Not everyone owns a computer but certainly there more people using diferent kinds of smartphones and for that reason a mobile app designed to help you watch most of DSTV channels online inluding the Big Brother Naija is available for Apple iPhones and Android smartphones.
To watch Big Brother Naija and many other DStv on you smartphone you need to download the app at
googleplay store here
for Android users and download for
IOS here
if you are using an iPhone.
Now you have the right app to watch one of of the most popular reality TV show, Big Brother Naija on your smartphone, all you need to do next is to open the installed app and login with your connect ID or you will be required to open a new connect ID if you are new.
To create new connect ID you need your DSTV smart card numbers with active viewing subscription, once you are in simply click on the menu icon and select live TV.
A list of channels available to watch online will be displayed for you to select from and Big Brother Naija is among the list, simply select it and have fun..
Finally, for you to be able to watch DSTV online with computer onsmartphones you must be an active subscriber and the benefit is that you don't need to stay at home for you to watch your favorite Tv shows, in other hands you need to have a sustainable fast internet data subscription to make it work.
You can check out
⇒
Big Brother Naija(BB Naija) 2018 - How to vote for a contestant
⇒
Big Brother Naija 2018 starting date | BB Naija 2018 start time, venue and contestants
There was a time when the previllage of watching DStv through this method was giving to DSTV Premium, Compact and Compact plus subscribers but according to a reliable source those on DSTV Access and Family subscription can equally enjoy online streaming.
If you have any question to ask feel free to ask.