I don't know if you are familiar with the name (Pipul TV) or never heard about them before because am using this opportunity to introduce the upcoming and the first Nigerian IPTV provider promising to give Nigerians access to 300+ premium Live Tv channels including 50+ sports channels across the globe.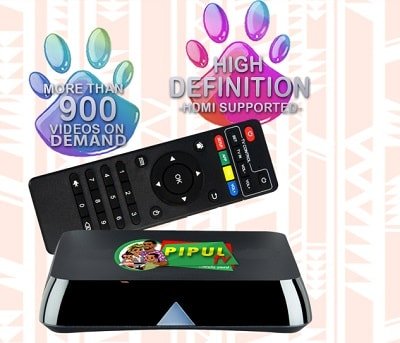 Last year was all about
TSTV
which I wrote about but presently this year we are going to have something new and different.
What is IPTV and how does it work?
Even if you don't know much about Pipul TV, am sure you have heard about IPTV which simply means Internet Protocol television (IPTV) which is the process of transmitting and broadcasting television programs through the Internet using Internet Protocol (IP).
You can read:
Internet Television: Is IPTV legal and legitimate?
Now you should be clear on what IPTV is all about and how it works, its time to know more about Pipul TV.
What is Pipul TV
Pipul TV
is Africa's first true live-TV IPTV service. Wholly Nigerian-owned, Pipul TV offers subscribers in Nigeria unfettered access to over 350 premium international TV broadcasts, including European, American and Asian sports, movies, series, news, documentaries, science, entertainment, family and kiddies television channels. Additionally, it provides access to library of over 19,000 video-on-demand titles for movies, TV series and educational content. Our set-top box (STB), or decoder, does not require any installation, dish or antenna. It is pocket-sized and fully mobile, nationwide. Monthly subscription for full access is presently 3,500 Naira.
How Does Pipul TV work
Similar to what I said above, an IPTV content is often delivered over a managed or dedicated network. Compared to the public internet, a private network gives network operators more control over the video traffic and, by extension, the ability to ensure a quality of service (QoS), uptime and reliability.
In traditional television delivery, all programming is broadcast simultaneously. The available program signals flow downstream, and the viewer selects a program by changing the channel.
An IPTV service, by contrast, sends only one program at a time. Content remains on the service provider's network, and only the program the customer selects is sent to the residence. When a viewer changes the channel, a new stream is transmitted from the provider's server directly to the viewer. Like cable TV, IPTV requires a set-top box or other customer-premises devices.
IPTV primarily uses IP multicasting with Internet Group Management Protocol (IGMP) for live television broadcasts and Real-Time Streaming Protocol (RTSP) for on-demand programs. Other common protocols include Real-Time Messaging Protocol (RTMP) and Hypertext Transfer Protocol (HTTP).
Pipul Monthly Subscription Price
According to Pipul TV, the Monthly subscription for full access is presently 3,500 Naira
To know more about Pipul TV and how it works you can visit their official website
https://www.pipul.tv
or ask me any question you wish to ask about Pipul TV.