Posted by: Everest
« on: March 07, 2018, 11:12:01 PM »
Are you one of the Jambbites and seek to reprint your 2018 JAMB exam slips, if yes then you have to check your mail right now because Joint Admission and Matriculation Board (JAMB) has officially started sending 2018 JAMB exam slips to candidates emails which means you can now see your JAMB exam slips right in your mailbox.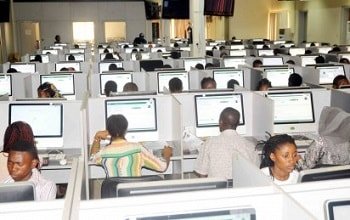 To be able to see your exam slips, you must remember the email address used for UTME registration and if you can remember your email address simply log on to see if you have received your 2018 Exam Slip and you are required to check your mail Spam/Junk folder to see if it landed in your Spam folder but if you have not received yours, wait for a while and then recheck your mail and Spam/Junk folders.
According to Jamb, not all Exam Slips have been sent but be rest assured that you will definitely receive yours at the right time, all you need to do is to check your mailbox more often and you can use your phone to check your email then once you confirm that you have received a mail from JAMB containing exam schedule for 2018 UTME, you can now go to the nearest Cyber Cafe to print the exam slip.
Note:
You are advised to print 2 or more copies of the Exam Slip because you need to submit 1 of the exam slip at the exam centre while you keep the rest for your own personal use.
Finally, if at the end you failed to receive the exam slip, don't worry yourself because there will be a provision for those who are unable to print their own exam slip and I will keep you guys posted once I have more news regarding to candidate who is unable to print their own exam slip.
I wish you all success