Have you ever wondered how Nigerian musicians make their money since there are many websites for free music download and almost all the Nigerian popular songs have been uploaded online which means that anyone can download and play it without paying for it apart from the data needed to download the music.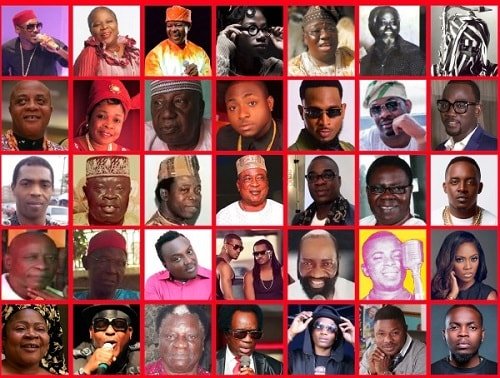 In some countries sharing peoples hard work is serious offense but in Nigeria, things are a bit different, once a music is released you can just go online to download it and enjoy.
Since you can download almost every popular Nigerian songs online the question now remains how are they making money from those songs that are being shared to everyone free of charge?
How Nigerian Musician Makes their money
I was asking myself the same question but right now have the answer to this question "How Nigerian Musician Makes their money"
Nigerian musicians make money selling their music albums but what gives them the mega money is their name and influences, to make money as a musician all you need is hard work, become popular and influential and every other thing becomes easier including becoming a millionaire in no time.
How to become influential
If you have a dream to become a musician the first thing is to give Nigerians something good that will make them recognize who you are, music is not all about singing because others are doing it but if you are talented you need to release a music that everyone wants to know who is behind the music and that's how you gradually become popular and influential.
The mega money comes from
- Sponsorship and endorsements deals
- Local and international shows and contracts
If you look around you will see some popular Nigerian musicians endorsing MTN, GLO Airtel product and services, do you know how many millions involved for them to show their face simply because they gained popularity and influence through their music which means they don't need to sell their music to make money because their name and images is not making the money for them.
Last time I heard about one Nigerian musician who rejected an international music show offer that worth $50,000 US dollars claiming that he is not cheap.
Converting $50,000 to Nigerian Naira will give you between 18, 000,000 - 20,000,000 million Nigerian Naira and this will tell you how these guys make their money.
Apart from International shows, these guys also make lots of cash here in Nigeria entertaining some Nigerian politicians and millionaires who don't mind spending money for entertainment and happiness.
Finally, to become popular and influential you must be good in what you do because those Nigerian musicians who make good money are those who are good and Nigerians love what they do.