You might not be ready to spend some $$ buying well designed responsive and SEO ready WordPress themes leaving you with one option which is downloading and using free Wordpress theme for the main time.
Its okay, if you don't have the money yet and wish to get started with free Wordpress theme but before that, I have something very important to tell you from my own mistake.
WordPress is the most popular free content management system and widely used by bloggers, schools, churches, and companies to build easy to manage and eye-catching websites.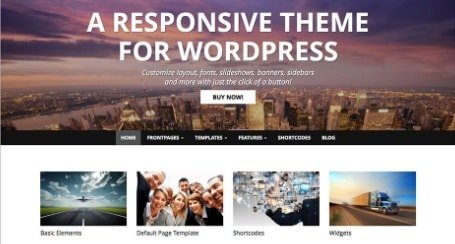 I have personally used Wordpress and blogger platform to build some of my blogs but something happened to me the last time I tried moving one of my blogs from blogger to Wordpress.
You can read how I successfully moved my blogger blog to WordPress and why I decided to do so
HERE
.
As I said earlier there is nothing wrong downloading free WordPress theme if u currently don't have the fund because I was once like you "searching all over the internet looking for free WordPress themes but I recently ran into trouble that made me write this post because I want you to avoid such mistake I made.
My experience with a free WordPress theme that I downloaded.
Before moving my blogger blog to a self-hosted Wordpress, I was seriously looking for free WordPress themes and after some research, I finally found the one that looks great and equally responsive and loads fast the way I wanted.
After downloading and installing the theme I did some basic customization to make it look even more professional and eye-catching.
I was pleased with my blog overall performance until a few days later when my traffic started stabilizing after migrating from blogger to Wordpress.
Thanks to Wordpress outgoing link page on the right-hand side of Wordpress admin dashboard that showed me that something fishy is going on.
I looked at the outgoing links clicked by my blog visitors and saw a strange link that I don't remember adding in any of my post and pages when I clicked on the link it redirected me to an advertisement page that is not related to my blog content or neither am I affiliated to such website.
The first time I saw the link I ignored it until I saw that the click rate is increasing day by day that made me take action only to find out that a malware has been injected into the WordPress theme that I downloaded with the main objective to occasionally redirect my visitors to their affiliate partner's website.
What I did after finding out that malware was injected into the theme I was using
To be sure I used free online website malware scanner to see if am wrong but trust me they showed me a red flag that my blog is in danger.
All this is what I went through all in the name of downloading free WordPress theme and the only way to avoid such thing from happening to you is to go for paid WordPress theme or downloaded from trusted Wordpress site, I mean Wordpress theme site only.
Cleaning the infected theme
It's possible to clean the theme with the help of professionals who are good in that field or if you have the knowledge you can clean it yourself but I was not ready to clean it myself or either pay someone to help me instead I went for a new clean theme.
What to do when you can't afford paid Wordpress theme.
If you must use free Wordpress theme pls avoid going to every website you see that offer free WordPress theme but look and download free WordPress theme from Wordpress theme site which can equally be done right from your WordPress dashboard because they have been checked before publishing them on Wordpress theme download site.
Finally, I hope you have learned from my mistake and if you still have any question don't hesitate
to ask.