How to Recover Unsaved Word Document in MAC which you might have lost due to restart or shutdown. It is not normal for computer to automatically shut down or restart while typing an Important document. A few notable cause could be as a result of your laptop battery running out, or some software issues.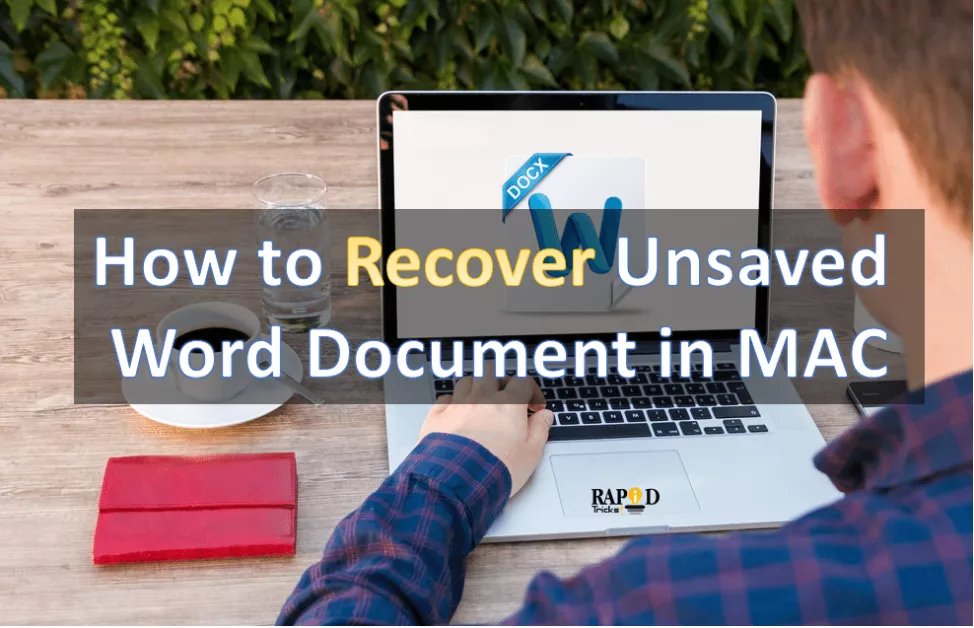 Lets Assume that you are currently writing a document in the Word File. Suddenly, your Macbook or Mac computer shuts down.
Wow!! That'll be too bad and tiring to rewrite that article again, the document that you were writing will be gone.
Here is where this topic "How to Recover Unsaved Word Document in Mac" comes in.
How to Recover Unsaved Word Document in Mac is what is running down your head now, before searching this, you must have encountered a huge data loss.
Microsoft word has an autosave feature which saves your documents at the time of writing a document. So there is a chance that you can Recover unsaved word document 2007 version of Microsoft Word.
Unfortunately, The Microsoft Word 2017 version does not support the autosave feature which should have come in handy.
How to Recover Microsoft Word Document In Mac is also another title for this tutorial incase you thought this was the wrong tutorial. aved word document 2016 " or any other
windows version. You can easily use this
solution to Recover document in word Mac.
How to recover unsaved word file in Mac:
1. Close Word Window on your Mac computer.
2. Now from the "On the Go" menu, you have to click on Home.
3. Open the "Documents folder" Then go to the "Microsoft User Data" folder.
4. Here you have to locate all your file that start with the word "Auto Recovery Save of" in order to Recover Unsaved Word Document MAC.
5. Now you have to select the file that you
want to recover. Simply rename the file
and add the .doc extension at the end of
it.
6. Now double click on the file and it will
open it Word application.
7. From the menu simply select the "Save
As" and then type down a new filename and save the doc file in your preferred
location.
How to recover lost word document Mac:
If you intentionally or unknowingly delete something, you can simply look into the trash folder in your Mac.
To Recover Unsaved Word Document MAC
1. Simply click on the Trash icon from the
On the GO menu
2. Look for the file in the trash folder.
3. Right-click on the file and then click on
Pull back.
That's all. Keep visiting Xtremeloaded.com