Posted by: Everest
« on: November 01, 2018, 01:38:11 AM »
In 2017 MTN in partnership with Lumos introduced what they called Mobile Electricity solar Service in Nigeria designed to provide constant electricity and also an alternative to the main power source.
I first published an article about
MTN Lumos mobile solar system
in October 2017 and equally shared more info on their
subscription plans
but recently I noticed that the price has increased from what it used to be and on the other hand they have removed some old plans, replacing them with new ones.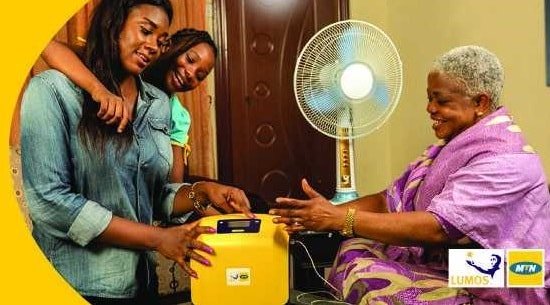 The strange thing about the increment of the MTN Mobile Electricity Solar subscriptions is that there was no official update regarding the new subscription plans or probably the increment might be for new users because I joined the service since 2017 and still use mine till date.
I will soon find out if the new subscription plans I saw is for new subscribers or for everyone because they would have sent a written note about the new subscription price increments.
I was disappointed to see that MTN increased their Mobile Electricity Solar subscriptions price and trust me paying 20,000 naira set up fee is nothing but paying an average of N4,800 monthly to use a solar system that cannot power 80% of your home appliances is like paying for a house rent.
The only thing the system does for me is to power my Laptop, charge my phone and bulbs nothing more, is even hard to see any Television that it can power except modern LED TV with low power consumption.
Additional Subscription plans
MTN added some new subscription plans, 1 day, 7 days, 20 days, 60 days and 1800 days subscription plans which were not among the available plans earlier but decided to abandon most of their old plans which includes 5 days and 10 days plans.
New subscription plan VS Old subscription plan and prices
To make it clear to you I will show you a table below containing the new plan and old ones to compare them, meanwhile if you are looking for a guide on how to pay or subscribe to MTN Mobile Electricity Solar system then check
Here
More post
⇒
Best Alternative to MTN Mobile Solar Electricity (No monthly Subscription)
⇒
TN Mobile Solar Dc To AC Inverter Replacement Alternative
⇒
MTN Mobile Electricity Bundle Subscription plans and codes
⇒
TN Lumos Mobile Electricity Contact Phone number and Email
New Plan Vs Old Plans
| | | | |
| --- | --- | --- | --- |
| New Plan | price N | Old Plan | Price N |
| 1 Day | 230 | - | - |
| - | - | 5 Days | 1000 |
| 7 Days | 1500 | - | - |
| 20 Days | 3800 | - | - |
| 30 Days | 4850 | 30 Days | 4500 |
| 60 Days | 9000 | - | - |
| 90 Days | 12600 | 90 Days | 12600 |
| 180 Days | 23,400 | 180 Days | 23,400 |
| 365 Days | 46,720 | 365 Days | 46,720 |
| 1800 Days | 219,000 | - | - |