Posted by: Asphalt
« on: December 02, 2018, 09:28:53 PM »
Due to large turnout of applicants, there's a low possibility of getting admitted for some courses in some institutions.
Factors are to be blamed for this. The much glorified federal universities and polytechnics do have high number of applicants to it's various popular programs but detailing further, one could see they are departments which hardly gets their maximum numbers year in and out.
The problem might not be the inavailability of job oppurtunities for graduands of these courses but just that people don't really care much for these courses.
You love a particular course when you develop interest in the course and in the other way round hates a course because of lack of interest.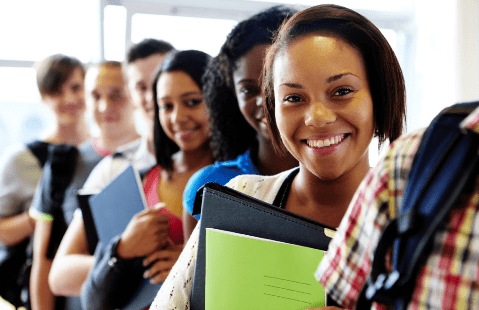 Sentiments aside, these courses below have high employability than some competitive ones.
Less competitive courses/programmes in Nigerian universities
₹ Soil Science and Land Agro- Climatology
₹ Ecotourism and Wildlife Management
₹ Glass Design
₹ Shipping and Maritime Technology
₹ Counselor Education
₹ Curriculum Studies
₹ Curriculum and Instruction
₹ Secretarial Administration
₹ Marine Biology
₹ Operations Research
₹ Marine Science and Technology
₹ Biology
₹ Surveying and Geoinformatics
₹ Industrial Physics with Electronics and I.T Application
₹ Industrial Physics and Renewable Energy
₹ Physics / Astrology
₹ Physics and Computational Modelling
₹ Wood Production Engineering
₹ Mechatronics and System Engineering
₹ Polymer and Textile Engineering
₹ Peace and Conflict Studies
₹ Environmental Management and Toxicology
₹ Cooperative and Rural Development
₹ Public and Private International Law
₹ Personnel Management
₹ Plant Breeding and Seed Technology
₹ Adult and Non-Fiction Education
₹ Transport Planning Management and Education (TPM)
₹ Education and Hausa
₹ Education and Igbo
₹ Education and French
₹ Oceanography
₹ Sport Science and Health Education
₹ French, German or Russian
₹ Theology
₹ Chinese
₹ Visual Art and Technology
₹ Agric- Extension and Rural Sociology
Others include Agricultural Engineering, Mathematics & statistics or other math related courses, Education related courses, Radiography, and Building technology.
The list above knows no end. The best way to get yourself quickly in the institution of your choice is to get details of the number of aspirants for each programmes.
Choose the ones that best alligns to your wish and you're too good to go!