Posted by: Everest
« on: December 21, 2018, 10:29:53 AM »
Are you planning to start an online business and make some money in 2020? Your thinking is a positive one but there are few things you need to know and as well ask yourself some important questions before kick-starting your online business plan.
There are different types of online business to venture into but the question is which one will be perfect for you, do you plan to sell your own product online, marketing other people's product and services and get commission or writing and publishing helpful content online as a blogger?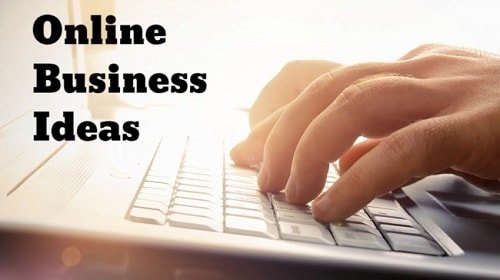 Selling products and services online
Do you have any product to sell online or have some expertise that can fetch you some money, if the answer is yes then you are on the right track.
You can research and find some top-selling products and order it in a large quantity from a website like Aliexpress, Gearbest, Amazon, eBay and many other international online shopping malls, then signup on Jumia, or Konga as a seller and retail those products cross-checking your expenditure and possible profit.
You can work as a freelancer by acquiring some knowledge that can be used to help those that might need your services online; it could be a website development and designing, Copywriting, web promotion and marketing etc.
Affiliate marketing
Affiliate marketing is an arrangement by which an online retailer agrees to pay certain percentages as a commission for traffic or sales generated from its external referrals, it simply means that you can promote other peoples product and services and be rewarded.
This can be done by creating your own personal blog where you will be able to review and recommend products and service to those who might be interested in such product and yes you can still do this without having a website, Facebook and other social media can help you promo different product and services without having a website.
When you go to some big markets you will see people standing and asking you what you want with the main aim of taking you to the real shop where you can get what you want and in return, they will receive some compensation from the seller which is exactly how online marketing works in a real sense.
In affiliate marketing we have physical goods which are the product that can be seen and touched, it could be a Smartphone, cloths, wrist watches, footwear and rest of them while we also have digital goods.
When you hear or see the word digital goods it simply represents those products and services that might be useful but can't be touched and examples of them can be search engine optimization (SEO) services, Web hosting and other online related products and services.
You might be interested to read:
⇒
5 Ways to Monetize your Blog with Affiliate Marketing
⇒
Making up to 200K per month through Jumia Affiliate is possible
⇒
5 Reasons why you are not making money with Jumia Affiliate
Bulk SMS reselling business
Bulk SMS reselling business used to be one of the online lucrative businesses in Nigeria back in the days when SMS cost more than regular N4 that it cost today but still important today for some companies and individuals that are still using bulk SMS service and you can earn money buying bulk SMS in large quantity at the rate of 60-90kobo and resell at 1 – 2 Naira to companies.
Data reselling business
In Nigeria we consume data plans the same way we consume air and water and millions of Naira are being spent on a daily basis in Nigeria buying data from different internet data providers but you can grab your own share from the huge amount of money being spent on data by joining SME data share reselling business.
MTN is currently the best for now because they have more demand than other network providers in Nigeria and all you need to do is to join their SME data share program and start making money.
You can buy 2GB of data as cheap as 1000 and reseller between 1200 – 1400 and make some profit, imagine if you make between 150 – 400 for every data you resell and was able to sell to 15 people per day then you will earn around 2250 – 6000 per day.
Becoming a Blogger
We often heard and saw some success stories about many bloggers who are currently making millions on monthly basis writing and publish content on their blog but the question is, are you ready to join them and grab your own share of the money.
I will admit that blogging is not as easy as it usually sounds but then if anyone can make it through blogging you can as well make it as well if you are ready and willing to work harder and be consistent.
As a blogger, you can make money from your blog using Google Adsense, Affiliate marketing, direct advertisements etc.
Your priority as a blogger is to provide useful content that will attract people from far and near your blog and you will see the money coming in due time.
Finally, if anyone can make money online then you stand a good chance of making money as well if only you are ready to fight for your own share of the money being distributed among many bloggers on a daily and monthly basis.
Feel free to ask any question or suggest any possible ways of making money online in Nigerian as we head for the year 2020.