Posted by: Asphalt
« on: January 09, 2019, 10:33:03 PM »
Expectations might slumber and outcomes might be against you especially early this new year when everything seems dry.
The reason to this being that it is the necessary period to source for school fees(for childern) and other dues to start a new year with.
In Nigeria the hustle is real that's why you see parents do any kind of odd job just for their kids to 'feel among'. Mothers are certainly the best, she goes an extra mile to make sure she is deprived to cater for her child.
Apart from such, there are many ways inwhich money can be spent. Businesses are of classes and types, suitable for the class of the individual manning such. In one of my article, i listed about
10 businesses one need to start this year with just N100,000
.
That amount of money isn't one you might normally have ready at home. This means you need to get funds whatsoever way.
Funding your motives might be tricky if you haven't a guide to lead you through. One need to know the different channels through which money need to be raised - especially when big funds are required. You should have heard about loans!
People would naturally refer you to get loans if you request money from them. Heard of
Ren money quick loan
? This is the new trending loan platform in Lagos. There are other loans platform you can apply for once you navigate through the
bank & money
section of this forum.
Loan merchants require you have some form of collatoral - what if you have none?
These instances could be seen in most youths who as at the start of their grown-up life have nothing to offer. Young graduates from school face this kind of challenge aswell.
You can get your needed funds through crowdfunding without any collateral!
What Crowdfunding is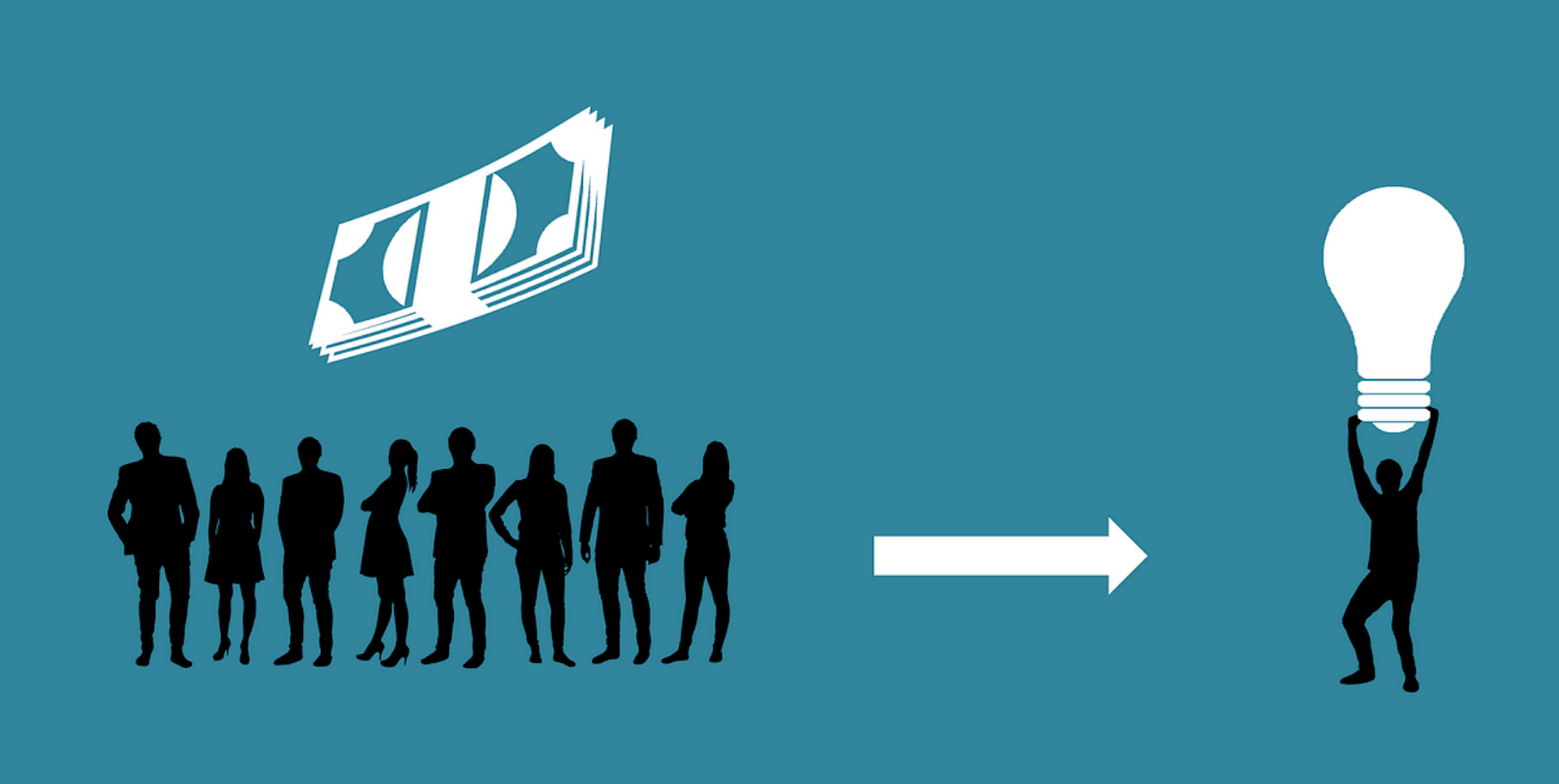 Image credit:theconversation.com
Crowdfunding is an organized way of associative funding of projects or some purpose.
Mostly done on the internet, each individual donates what he/she is willing to give. Non-governmental organizations do use crowdfunding to get donations for some projects set to be done. Individuals do make use of crowdfunding to get funds as well.
If a popular music act like Banky W can request for electioneering funds via crowdfunding portals, why is your try an impossibility.
Enterpreneurs do make use of crowdfunding to power-up their enterprise or kick-start them. There are series of guides on
how to start an online business this year
and the
procedures on venturing towards moneymaking online
.
Online enterpreneurs wouldn't need much, as most online businesses necessarily need little capital. This makes crowdfunding an option for fund raising.
Internet crowdfunding takes place on the different portals designated for that purpose( it will be listed as you read further). A crowdfund portal might have differences from others but the fact remains that they all perform the function of fundraising.
To start crowdfunding, you to locate one of the portals on your browser. Register and give the necessary details and purpose of the crowdfunding. After due completion of all details, a link would be given to you.
As a skillful internet influencer or social media attraction, invite friends and well wishers to donate to your cause.
The payment gateway might be handled by the crowdfunding agency or a third-party agency all of which a percentage from your fund would be deducted as 'transaction fee'. The crowdfunding portal would aswell deduct a percentage from the fund as payment for the service done in organizing the fund.
In crowdfunding, there's usually no limit to how much money is raised - it might be above expectation or very below your set goal.
It is pertinent to note here that most crowdfunding sites don't get anything from you as 'registration fee'. You don't need to pay to crowdfund, however, a percent would be deducted by them when the fund is ready.
For Nigerians especially now when the times isn't favourable, there's much need to crowdfund. In crowdfunding, you don't need to beg or entice too much. You have to state your purpose, give out the link and watch the funds roll-in. Read on to learn the best crowdfunding sites suitable for Nigerians!
List of crowdfunding websites in Nigeria
In no particular order, the best crowdfunding sites with effective operations in Nigeria are as follows:
Fund an enterprise
For young Ceo's stranded while planning to get an enterprise started, this crowdfunding platform is for you. The platform hopes to favour SME's willing to gather funds from the audience.
You can learn more about the platform including it's terms and conditions at
https://fundanenterprise.org/
Naija Fund
This is a nigerian owned crowdfunding portal. It is not necessarily for business funding alone, classmates and peer-to-peer fundings could as well be done on the site.
To get started visit
naijafund.com
You can aswell navigate through their policies on the site.
Kickstarter
This is another reputable crowdfunding platform to look out for.
According to
Wikipedia
it "help bring creative projects to life". Kickstarter has reportedly received more than $4 billion in pledges from 15.5 million backers to fund 257,000 creative projects, such as films, music, stage shows, comics, journalism, video games, technology and food-related projects.
The Kickstarter platform might be tricky a bit. To get your funds when due, the funds which was set as minimum expected funding need to to arrive the crowdfunding account before your deadline.
In the event that your crowdfunding project failed to reach your goal within your deadline, you won't be able to get any of the fund.
Kickstarter gets at least 5% of your funds including a 3-5% payment processing fee after a successful crowdfunding. Get started now at kickstarter.com
Indiegogo
This unique platform is much different from other crowdfunding platforms. Here, a young manufacturer gets donations from wellwishers in exchange for some gifts usually the first of his manufacture.
You can learn more about the crowdfunding platform at
indiegogo.com
Micro venture
This crowdfunding platform is much unique in it's own way. It's a venture kind of fund raising - Investors need to give out funds to project owners.
These investors are gifted some percentage of shares in the investment. The
stock and shares of a company was broadly discussed here
. The value of the stocks depends on the successes of the company.
Learn more on micro ventures at
https://app.microventures.com/crowdfunding
While choosing which crowdfunding platform to use, confirm certain functions like payment gateway, fees and international reach.
In terms of payment gateways, be sure that donations can be made in Nigeria without stress using a nigerian payment gateway. If you intend your crowdfunding to be more than a National level, make it's on an international platform. While previewing the platform you intend to start your crowdfund with, checkout for the fees charge.
Some small insignificant-at-first policies might affect your funds esecially when more of it is involved.
Aside crowdfunding, there are certain
youth empowerment schemes you can apply for in Nigeria
. Even if you are not in need of them, your friends could. Let your friend know by hitting the share button!