Posted by: Asphalt
« on: January 22, 2019, 12:11:06 PM »
The internet access is becoming wider daily laying way for more income oppurtunities. Infact most processes done offline in time past have all been smoothly facilitated on the internet.
When there's a shift in means, there's also a corresponding shift in employment and skills. Longstanding firms had to key-in online to implement their services.
Example is in the banking sector - To avoid being overtaken by smart and upcoming banking firms, longstanding ones had to make an online interface for their fastly engaging costumers. This change hasn't only shifted employment, it has created many.
The wide accessibility and acceptability of the internet in most parts of the world has made for wide participation. The whole way and scope processes are done has changed and there has to be a reason for this.
One of the factors for the high acceptability of the internet is it's accessibility. Knowing it's importance in National growth, different government of the world are enacting policies that favours internet growth.
In Nigeria today, access to the internet aside being high is relatively cheap. When weighed with the prices gotten from other countries, one could see it's cheap. There's a
list of extra-cheap data plans in the country this year
! Aside that we made known that the least valuable data plan in Nigeria across all telecom companies costs N1,000. There's the
N1,000 data weight for Glo consumers
and a corresponding
N1,000 data weight for MTN costumers
.
Another aspect of the internet that intrigues people is it's openess and unrestrictiveness. In some countries handled by authoritarian government this is highly welcomed by citizens. In these countries the internet is controlled imperiously by the government.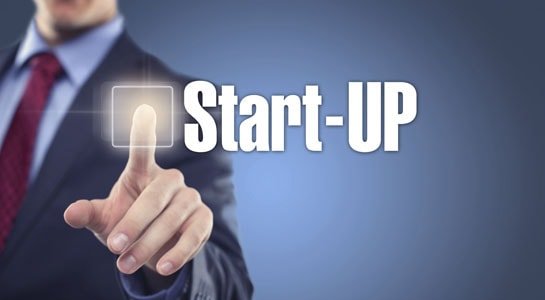 Such of those countries is South Korea where the internet is highly monitored by the government. This eventually hampers internet growth and internet employment. In most democratic countries like Nigeria the internet is left free for users with minimal or zero restriction.
The internet makes for swift processing in various life engagements. The various strides of telecom firms makes this so.
There's the introduction of super 4G services across telecom networks in the country. Wifi firms like
IPnx offers internet speed of upto 100Mbps in it's widely categorised data plans and bundles
. There are more and more advantage of the internet which makes for it's wide use.
There are many oppurtunities available on the internet as once said, especially for those who wouldn't like to commit themselves to a full-time job - which is what we are to discuss.
Making money online has been the wish of many seeing the successes of many. To that many have keyed-in searches like
'How can one make money online?', 'what are the money making side hustle on the internet?, 'Can one make money as a second income inflow online in Nigeria?'
As feared by many, money making online is tedious and risky. To allay such fears, it is important to instill into prospective online income earners that these businesses are guided on principles and mastering such makes online income making easy.
Besides, making money online as a part-time means is with respect to your scheduling. You don't have to be guided on imposed scchedules by employers. Even going online on part-time, you could be your own boss and you know the comfort of being so.
Online side hustles for extra income in Nigeria
The following online income oppurtunities are as always in no particular pegging order. Their end details would be listed and the skills required.
Talking of skills, you need to learn firstly the required skills of each online endeavour or switch to others you have knowledge and skill in. Another important fact about the internet is that although it offers some level of security it's insecure in it's way.
Scammers are on the increase over-turning the progress made by others. To avoid them, be sure to follow principles and be ready to be mentored. The latest side husles to start online in Nigeria are as follows:
Social Media manager
| | |
| --- | --- |
| Skill required: | Content writing, Influential writing, Knowledge of various social media |
| Resources needed: | An internet enabled smartphone or computer, Social media apps and scheduling tools |
| Potential earnings: | From N5,000 up to N60,000 |
Social media in Nigeria is really welcomed going by the activities of Nigerians on such platforms. You can read on the
history of the social media in Nigeria here
.
Most social media platform are free to join including most of the actions there. Big firms would want a full time manager, however small businesses might not be able to employ the services of full time employees.
If you're fascinated about sharing insight and reaching out to people on the social media, then locate firms that need contracted employees for favourable terms and pay. Most employers wouldn't consider the distance as a hindrance to you working with them, you can stay from the comfort of your location and get the work going.
With social media management you have to pen down updates according to the trends.
Teach Academic students online
| | |
| --- | --- |
| Skill required: | Teaching ability |
| Resources needed: | An internet enabled smartphone or computer,Online teaching aids |
| Potential earnings: | Depending on the size of audience |
You can take your teaching ambition to another level even when on another job. As a side hustle, online academic teaching is quite recommended for teachers and lecturers.
If you're one obsessed with teaching, there's a high chance you will be successful in making it a second income. You can share your ideas with your audience on youtube or connect with parents who want their kids tutored. Various portals help in this. There's
tuteria
and
prep class
to start connecting with your students.
Teach students programming online
| | |
| --- | --- |
| Skill required: | Teaching ability, programming skills |
| Resources needed: | Teaching aids, Programming aids/apps, An internet enabled smartphone or computer |
| Potential earnings: | Depending on the size of audience |
If you've got an indepth knowledge of programming, you can earn really big by teaching others. With more structures being needed on the internet, there's high need for coders to make beautiful portals and they charge high to be sincere!
To be teaching others the secrets of programming, you need to very good in it. Sites like
Udemy
affords programmers the platform to sell their courses and as well add to their knowledge.
Content Writing
| | |
| --- | --- |
| Skill required: | Good writing skill |
| Resources needed: | An internet enabled smartphone or computer |
| Potential earnings: | N5,000 - N60,000 |
Quality contents are much desired by firms as it delivers leads for businesses. They are prepared to pay for undiluted content free of plagiarism.
If you think your writing is cool, you could write for personalities, firms or businesses. Prices depends on your conditions tendered and the quality of words.
Freelance graphic design
| | |
| --- | --- |
| Skill required: | Graphic designing skill |
| Resources needed: | Graphic designing aids, an internet enabled smartphone or computer |
| Potential earnings: | Depending on the rate of sales |
Are you good at designing logos or graphics? You can sell your skills online as a second income.
Fiverr offers quality graphic designers the oppurtunity of selling their graphics. The quality of graphic determines the price of sale. Aside from freelance sales, music and video website demand the services of graphic designers.
If you're competent enough you can make some income online through this side hustle.
Blogging
| | |
| --- | --- |
| Skill required: | Writing skill |
| Resources needed: | An internet enabled smartphone or computer, Some funds |
| Potential earnings: | Depending on the size of audience |
Blogging is considered by many as the king of all online hustle because of it's broadness and multi earning potentials.
A blog is an online platform where one shares his/her personal opinion for his/her followers to read. Having a blog for yourself isn't expensive as some platforms allow hosting of these sites for completely free.
One of such platform is
blogger.com
.
Popular blog niche to start include news and entertainment, technology, fashion and lifestyle, reality and relationships, and sports and football niche.
To start earning from your blog you must have some admired number of followers on your blog. Monitization of blog are through:
» Direct Advertising;
» Google AdSense and alternatives to it;
» Sponsored Post;
» Affiliate Marketing;
» Direct Sales of products on site
There are other online hustles one can start in Nigeria like Affiliate marketing. Let's not forget
paid to read news sites like NNU.ng
. Online business is no big deal, you can readup on the
procedures to start an online business in the country
efficiently.
Lastly to really make deserved earnings online, get to know about the kind of online business you are into. Cap that with your patience and dedication, then your ambition would come to limelight!