Posted by: Everest
« on: January 26, 2019, 12:32:49 AM »
Are you one of the prospective students sitting for 2019/2020 Joint Admission and Matriculation Boards examination, who wish to be guided on how to obtain Jamb E-pin or to know more about the registration process.
The registration of Jamb have started long ago and if you have not registered yours then you need to hurry now before the closing date but before then read my instructions on how to get your Jamb e-pin easily plus the registration process.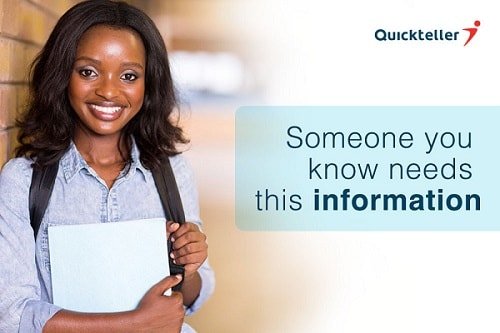 How much is the Jamb UTME forum?
Many have been misguided about the Jamb registration e-pin price as they claimed that Federal Govt has reduced the price to 3500 Naira but sincerely the price is N4000 and before you could finish other requirements you might be spending up to N5000+
[/h2]Complete Process on how to Register 2019 Jamb UTME[/h2]
Jamb UTME registration system has changed and no longer the old model way but things has become a lot easier, to get started you need to first create your Jamb profile.
How to create Jamb Profile using the shortcode
If you don't have a smartphone or computer with data connection then registering your Jamb E-pin through this shortcode is your sure bet, simply send Surname, First Name and Middle Name (where applicable) by SMS to the JAMB shortcode, 55019.
After that, you will receive a confirmation code on the same phone number that will enable you to procure the ePIN because you cannot pay for e-pin with you profile the profile code
How to Create Jamb e-facility profile
First, you must have a valid email address that you still remember the email address and password if not you need to create a new Gmail account by visiting
gmail.com
you can do it with your phone or laptop but if you can't ask someone to help you on how to open email account.
If you already have an active email address then don't bother registering another one, the next thing to do is to create your Jamb profile through this link:
https://www.jamb.org.ng/efacility_/ValidateeMail
and then you will see the registration form, fill your details accordingly and click verify email.
Once you hit verify email they will send a confirmation code to you to verify whether the email is still valid or not and as well verify that you are the rightful owner of the email and still has access to it.
After completing the process you will be given your profile code that will be used to purchase Jamb E-pin
JAMB Registration Form e-Pin
What do you understand by Jamb e-pin, this has replaced the old Jamb scratch card that we used to buy for Jamb registration but you don't need to stress yourself anymore looking for where to buy scratch cards.
Since you have your profile code you can get your e-pin easily with no single stress but I will show you how to get if from quickteller.
Get Your E-pin without Stress from Quickteller
With the help of Quickteller you don't need to run from one place to the other looking for where to buy Jamb e-pin, all you need to do is to follow the easy steps below and everything will be over in few minutes.
Step 1: Send your "First Name - Middle Name - Last Name" to short code "55019".
Step 2: You'll receive an SMS acknowledging receipt of your request.
Step 3: You'll receive your unique process code via SMS.
Step 4: Use the process code (User ID) to get your ePIN on
www.quickteller.com/jamb
.
Check this related links:
⇒
Full List Of Jamb Courses and 4 required Subjects you need During JAMB Registration
⇒
2019 JAMB Requirement & Subject Combination for Mass Communication (Mass Comm)
And fill the appropriate fields and complete the e-pin payment and you are done. The E-pin will be sent to your registered phone number in no time
Now that you have your e-pin what next? Complete the registration process following this guideline below as provided by Jamb.
REGISTRATION PROCESS AT CBT CENTRES:
The candidate PERSONALLY presents the ePIN at any JAMB accredited CBT Centre for validation and completion of registration. The name of the candidate as typed by the candidate on his/her phone when registering the profile comes up automatically on the input of the e-PIN by the CBT center
Candidates are to:
i. Pay NOT more than N700 as Service Charge to any of the accredited CBT Centres (Do not accept to leave your particulars for proxy registration. It will disqualify you)
ii. Provide Biodata including Date of Birth, Nationality, State of Origin, Local Government, Gender, e-mail address, telephone number, among others ( It is waiting and get service)
iii. Provide a choice of institutions and programmes (course of study)
iv. Provide qualification with grades and dates, if not awaiting result
v. Upload relevant certificates, if not awaiting result (this is applicable for both UTME and Direct Entry (DE) candidates
vi. O/L and or A/L grades are to be provided by candidates. Candidates who are awaiting results should supply (upload) the results online on CAPS (JAMB) as soon as they are available on JAMB's portal. No recommendations from any Institution will be considered by JAMB if the candidate has not uploaded his/her result on the portal of JAMB
vii. Supply JAMB registration number for previous institutional certificates for DE only
viii. Provide UTME subjects and choice of examination town(s) for
(a) Mock examination (optional)
(b) Examination for UTME (actual examination)
ix. Do picture capture (no scanning of passport photograph)
x. Do Biometric enrolment (ten fingers)
xi. Review entries and confirm the correctness
xii. Print Registration Slip USING BIOMETRIC AUTHENTICATION to confirm valid finger-print (UTME/DE). Note that authentication with your thumb removes blames of error from the CBT operators. Check before you confirm
with your thumb.
xiii. Collect, at no other cost, the reading text and CD
xiv. Each Candidate is to collect his/her e-slip at the end of registration as evidence of registration
xv. There will be no offline registration, as all the accredited CBT centres have been empowered for real-time online registration.
No candidate should register at any centre other than the accredited
CBT centre and JAMB State-Offices. Any candidate who is
registered outside approved centres will be identied and
disqualified