Posted by: Everest
« on: March 09, 2019, 07:37:11 AM »
Jamb has not officially announced the date for the main Jamb Exam yet but recently fixed the date for the Jamb mock exam designed to prepare students for the main Jamb.
According to a reliable source, Joint Admission and Matriculation Board (JAMB) has fixed Saturday, March 23rd, 2019 as the new date for the conduct of the 2019 UTME mock exam. The board has also directed all eligible candidates for the mock exam to commence the printing of their mock examination notification slips as from Wednesday, March 6th, 2019 in order to know their venue and time for the mock exam.
UPDATE:
JAMB has rescheduled the conduct of the 2019 Unified Tertiary Matriculation Examination (UTME) to 11th April
The actual date for the main exam is yet to be announced by the board but a source hinted that the exam has been shifted to April 16th, 2019. However, this is yet to be officially confirmed by JAMB.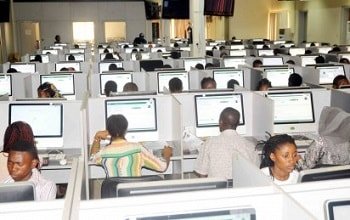 In a statement by the JAMB spokesman Fabian Benjamin, 2019 UTME Candidates have been urged to guard all their details pertaining to the 2019 Unified Tertiary Matriculation Examination (UTME/DE) Direct Entry.
He reminded the candidates that the purpose of the mock exam is to ascertain the readiness of its system for the exam and help candidates especially those that are not familiar with CBT to get themselves acquainted with it.
He debunked the rumor that that marks from the mock examination would be added to scores obtained in the main examination.