Posted by: Everest
« on: April 18, 2019, 11:11:39 PM »
Have you been searching and waiting for so long to check your Jamb results without success and yet you heard that the 2019/2020 Jamb Results is already out?
UPDATED! How to check UTME results
1. Send RESULT as an SMS to 55019 using the same number that was used for registration.

2. An SMS will be sent back to your phone carrying your UTME 2019 results.
Well, you are not alone in this because I have a brother who is among those that wrote the 2019 Unified Tertiary Matriculation Examination (UTME) on 12th April 2019. He told me that he heard that the Jamb Results was out but unfortunately when I tried to check the results it didn't work out and heard to search all over the internet just the way you are searching now to find real information on how to Check the results.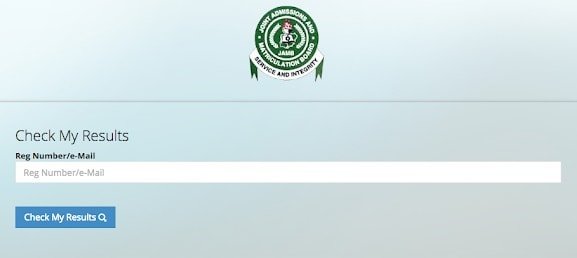 I visited almost all the search results that appeared on Google regarding 2019 Jamb results checking issue but at the end, they are all saying the same thing and that is why I decided to clear some misconceptions after finding the truth. However, the Joint Admission and Matriculation Board (JAMB) made it clear that 2019 Unified Tertiary Matriculation Examination (UTME) results will not come out as quick is it did last year due to some obvious reasons.
2019 Jamb Results is it really out?
I know you need a simple Yes or No for this answer but as at 17th April 2019 the Jamb results are not generally out and yes you will see online that the results are out but when you try to check it you will end up disappointed. However, after my 30 minutes research to find out if Jamb results are really out as they claimed but unfortunately, the news seems to be false.
Don't conclude yet and leave this page because I have some important info for you, Jamb results are expected to be out any minutes from now and you need to learn how to check the results when it finally comes out.
How to Check 2019 Jamb Results on their Portal
The most important information you need right now is the real Jamb portal address or
Jamb result checker
web address as we mostly call it. Knowing and checking your results at the right place and at the right time will enable you to see your Jamb results in no time.
To check your Jamb results you need to keep an eye on these two Jamb portal website address below that will help you find your results fast.
What you need to check you Jamb Results
To easily check your results you can use your Jamb registration number, Phone number or an email address that you used during the time of Jamb registration. Moreover, you might be able to receive you Jamb Results directly to your email box but you don't have to wait since you can check it yourself.
Jamb Results checker URLs
Try any of the two links below to check your results, though they are not clickable right now which shows that the Jamb results are not yet out.
*
https://www.jamb.org.ng/eFacility/CheckUTMEResults
*
https://www.jamb.org.ng/ExamSlipPrinting3/CheckUTMEResults
You need to pay to check and print your Jamb Results
It's either the results is not yet out or that Jamb whats you to pay to check and print your Jamb results because Jamb provides some guidelines on how to print the Jamb results which involves paying N1000 printing fee.
INSTRUCTIONS: PRINTING OF RESULT SLIP
1. You shall be required to create a profile via the Sign Up (New User) Page if you are a new user. For existing users, simply type in your login details. To create your profile, you will provide your valid email address, surname, first name, Mobile No, State and LGA of Origin and password, then click on the Sign-Up button. Each candidate is entitled to only one profile.

2. Subsequently, you shall use your email address and password to sign in.

3. Once logged in, you will be taken to the landing page where you will see all available services.

4. Select "Print Result Slip". This is available on the sidebar or on the Home page.

5. Once you select this service, a Transaction ID is generated for this service. This will be displayed on the confirmation page screen.

6. Review the details displayed on the Confirmation Page. Also, note the Transaction ID displayed in a bold red font. The Transaction ID is useful for all future references concerning the Transaction. A copy of this transaction ID will be sent to your registered email address.

7. Click on the Continue button if you wish to pay with your card immediately. If you wish to use other payment channels like ATM, Cash at the Bank or Quickteller, please note the transaction ID as it will be required.

8. On the Interswitch Payment page, enter your card details and click on the Pay button.

9. The status of your payment will be displayed on the "My Payment Section". An SMS and email containing your unique Transaction Identification and payment status will be sent to you after payment. Click on the Continue button.

10. Once payment is completed, you will be asked to provide the following:
a. Year of Exam and
b. JAMB Registration Number.

After entering the information correctly, you can now print the Result Slip as shown on your screen.
Source:
https://www.jamb.org.ng/printslip.html
If checking your Jamb results involves printing the results at once as instructed by Jamb then it simply means that everyone has to pay N1000 fee to see his or her Jamb results irrespective of your score. However, I strongly believe that the results will be publically available soon. Asking some to pay to check and print the results will surely be a bad move and condemnable.
How to check Jamb admission status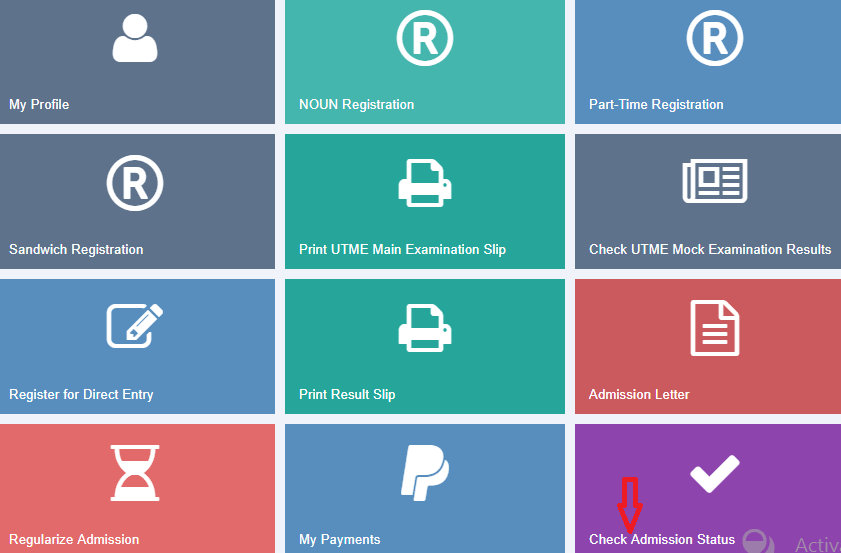 Immediately after Jamb what follows is admission and that is where the question on how to check jamb admission status comes in.
Firstly, you must have created a profile in Jamb online portal because that's the first step and you should always keep your login details safe. However, to check your jamb admission status you need to regularly log in to your profile and click on check admission status option to see if you have been offered into any of the Nigerian Universities, Polytechnics or College of Education.