Posted by: Cymaster
« on: May 07, 2019, 11:31:12 PM »
Blog subscribers are certainly wonderful to get an abundance of traffic to your blog, but what is even more thrilling is having blog subscribers. An individual who subscribes to your blog is an individual who has been impressed with what they've seen. These individuals are likely to read your posts and continue reading them, not to mention tell friends, family and everyone else they know about you. So, what can you do to get the most blog subscribers possible?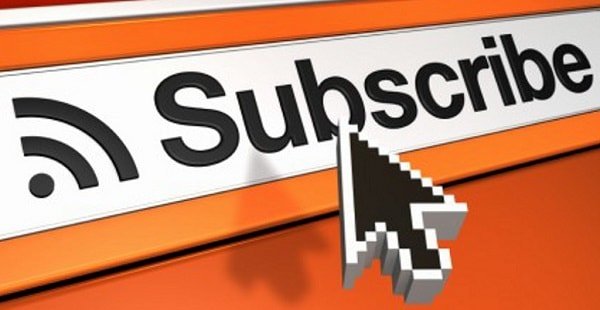 What is That You Say? Blog Subscribers!
Your words mean so much, especially when writing a blog. Make sure that you write great content that keeps the reader entertained and enjoying their read. Along with creating great content, you must also ensure that you are making regular posts with a variety of postings for readers to select from. Keep your articles personable yet professional, and always provide a way of engaging the reader by prompting readers to leave comments, questions, and reactions.
1. Make it Easy to Subscribe
Subscribing to your blog should be something that readers can quickly and easily do. No matter how interested in your blog a person may be, making it a hassle for them to subscribe will ensure that fewer people actually sign up. You can easily place a subscribe button on the home page of your blog. It should be bold and beautiful so it gets noticed by readers and so that readers can easily click and subscribe. This will help get more blog subscribers.
2. Just Ask
All too often, getting blog subscribers is as easy as asking them to subscribe. Some bloggers offer an incentive for the subscription, others do not. It is something worth looking into, however. Try a simple message e.g.: "If you liked this post, get more of the fun when you subscribe. It is easy as this." You can also place promotional links and offers on social networking sites and other forms of marketing and promotion that you utilize.
3. Give them a Freebie
We touched on this above, but let's really talk about it. How many times have you visited a website and been given an offer for a free eBook or a 50% discount coupon on a product if you subscribe to a newsletter, blog, or email list? There are so many of these types of offers because they really work. People love to get something for nothing, and offering this to them in exchange for a blog subscription is certainly beneficial. The freebie possibilities are endless, but do keep in mind it should always be relevant to your blog in one way or another.
4. Post in Forums
Posting in forums, with a link back to your blog, is a popular promotional method used by many people, and not only bloggers. This is an easy way to alert people that you exist. Make certain that you choose forums that are related to what you are offering in your blog, and be sure that you provide useful and informative content so people will view you as an expert on the matter.
5. Go Social Networking
Even Inspector Gadget would have found the use for the many social networking sites that have taken the World Wide Web by storm. You don't have to be a top-secret spy to enjoy the effectiveness of social networking sites, and if you want to promote your blog and get more people to subscribe, using these sites is certainly an easy way to do it. Post subscribe information on all of your sites, from Facebook to Twitter to Pinterest and all in between to spread the word.