Posted by: Cymaster
« on: May 07, 2019, 11:55:58 PM »
Most popular bloggers decide to host their own in an effort to have more control over the look, feel, and function of their blog. It's a graduation point of sorts when you realize that you've got the choice, the know-how, and the interest in being the master of your own blog universe. Hosting your own blog can be a challenge, in both good ways and bad. You'll learn a lot and have some success that makes you feel triumphant.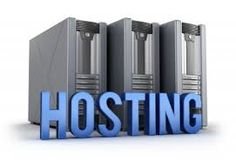 You'll also have days when you feel like you're wasting your time and things couldn't be more frustrating. Before you decide whether you'll be hosting your own blog, here are few pros and cons identified by bloggers who've hosted their own and been successful – or not.
Cons of Hosting Your Own
Let's start with what makes this hard. First of all, you'll need to be comfortable with coding, memory management, and bug tracking and fixing. This is a range of skill sets that you may or may not want to have. One reason hosted blogs are so popular is that most bloggers don't want to do any coding. They're online to write, share, and hopefully make some money.
But if you're already aware of the technical requirements of hosting your own blog, and you feel confident that you can handle it all, more power to you. Now consider the costs. Almost nobody chooses to host their own because they think it'll be cheaper. For a while, it seemed like a good move, financially, but the more examples you read about, the less realistic this seems. First of all, are you counting the many, many hours you'll be dedicated to setting up and managing your server and site?
The upfront costs of setting things up aren't terrible, and any monthly or annual costs will be minimal. But you're doing the work now, so over time, it turns out that paying someone else to worry about hosting is actually a better deal.
Lastly, you can be the cause of your own blog's downfall. Let's say you finally get that tweet from some celebrity ambassador who sends hundreds of thousands of readers to your blog. And it crashes. Downtime is a real problem and it seems to be the biggest problem for individuals maintaining their own blog.
Maybe you'll get your site back up quickly, or maybe it'll take a day. By then you've lost the traffic you could have enjoyed, had you been on a hosted site where it automatically bumped you to a bigger capacity plan when your current maximum was reached. And once again you've spent a lot of hours working on a problem that has been solved by the big blog hosting sites.
Pros of Being Your Own Blog Host
Sounds depressing, doesn't it? If it doesn't sound scary by now, you're probably well prepared to host your own. Which means you'll also be getting a few benefits from your skills and experience.
The biggest benefit, right off the bat, is the control you'll have over every aspect of your blog. Frustrations with the limits of hosted sites are the top reason that people choose to host their own. The look, functionality, and flexibility of your blog will suddenly be under your control. Even people who decide to go back to having someone else host their blog are big fans of the control they had during their brief foray into hosting their own.
The bottom line is that your skills and speed are going to play a huge role in how successful you are at hosting your own blog. Read as much as you can on this topic before you decide you've got what it takes. You could save yourself a lot of headaches or discover you're the ideal candidate to host your own blog.