Posted by: Everest
« on: August 25, 2019, 09:36:22 AM »
Are you cracking your tooth and scratching your head thinking about your children's school fees? Don't worry there is always away, with back to school loan offered by some banks and other established financial service providers.
I understand you want to give your children the best education that will help them cross any bridge in the future but sometimes you might be facing some financial challenges that will push to look for a loan to keep your children in school. The real question most parents in that category ask is often.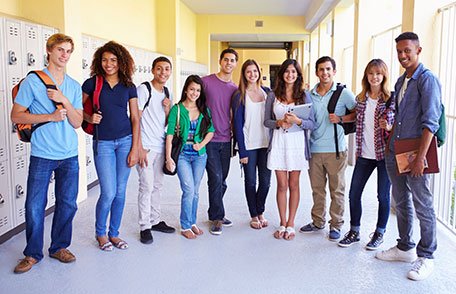 where can I get a loan for my children's school feels
What are the requirements for back to school loans
Where can I get an easy loan with low interest for my Children's school fees
I am certain that you are on this page because you want to know more about
back to school loan in Nigeria
and probably wish to know how you can secure one but today am not only going to answer most of your questions but will as well direct you to the right place to get a loan for your children's school fees.
Before we proceed I will like to show you some other info on how to get a loan and not just for school fees In case you are not just looking for back to school loan but a loan to take care of other financial needs then you need to check out the following links below:
*
How to get Loan up to N500,000 with Gtbank Salary Advance Request
*
First Bank Introduces Loans Without Collateral For Small and Medium Enterprises!
*
General terms on how to get a quick loan online in Nigeria
Where and how to secure back to school loan in Nigeria
It's time to list some of the financial institutions in Nigeria that offer back to school loan with their full requirements. Going through them will help you know whether you are eligible for the loan or not.
Before the list of back to school loan providers in Nigeria, I will like to share the good news with school owners who need financial help. Do you have a school and needs to upgrade but lacks financial power, I have some good news for you. Firstbank FirstEdu is the solution.
Firstbank, FirstEdu Loan for School owners
Firstbank is one of the big players when it comes to loan and if you are looking for help on how to rebuild your school to the best standard then FirstEdu loan might be the best option. However, there are some requirements or should I say terms and conditions before you can be able to secure first Edu loan powered by FirstBank.
Note:
The FirstEdu loan is available to Private schools owners who require extra funds for the smooth running of their school operations.
FirstEdu Loan requirements and Features
* Available to all private schools duly registered with CAC (either Government approved or not).
* The tenor is from 90 days to 12 months (terms and conditions apply).
* The maximum loan amount is N20m.
* Finance of operational vehicles for schools (new and fairly used)
* Asset acquisition of up to N20m for 24 months.
* Collateral is undertaking to domicile school fees with FirstBank.
* The school must have been in account relationship with any bank for a minimum of 12 months.
* School must have a minimum student population of 100.
Required documents
* Evidence of Government Approval of school.
* School Memorandum and Articles of Association (MEMART) where applicable.
* Documents showing how long school has been in the business.
* Documents showing the number of students in the school.
* Any other documents that may be required by the bank.
You can find out more about FirstEdu loan
here
Back To School Loan powered by Bridge Credit
Your children deserve a better life if you can afford it but even if you don't have what it takes to give them such life then consider Bridge Credit Back To School Loan designed for salary earners. Specifically, Bridge Credit Back To School Loan is a loan made available to help parents pay their children or wards school fees with ease.
Loan Features
I. Up to 5 times monthly net pay can be obtained as loan.
II. Repayment tenor is between 1 and 10 months.
III. Disbursement Directly to the school account.
IV. Disbursement is same-day on submission of required documents.
V. Attracts lower interest rate.
Loan Requirements
I. Recent passport photograph.
II. Staff ID Card and Valid means of Identification.
III. Letter of employment.
IV. 3-month salary bank statement.
V. 3 month payslips.
VI. Post-dated cheques.
To know more about this loan offer check
here
Back to School Loan by Stanbic IBTC
Stanbic IBTC Bank is a very popular financial institution that offers different types of individual and business loans, presently they have something special for students that need financial assistance. However, this offer is only available for Stanbic IBTC customers only.
Loan Features
* You get immediate access to a revolving term loan to pay school fees directly to the school.
* Flexible repayment terms over four months (if the school fees are payable each term) or 12 months (if school fees are payable yearly).
* Flexible interest rates.
* You can renew the loan every year if you have a satisfactory repayment and current account record.
Loan Requirements
* An overdraft can be proof that confirms your place of work.
* You must have been with your current employer for six months or longer.
* Salary domiciliation/payroll deduction at the company level.
* Permanently employed or contract worker at an approved company with valid contract terms.
* You have to be a Nigerian citizen with permanent residency.
* Earn a minimum net monthly income of N20 000.
* Must be 21 years or older (but not older than 60 years on the expiration of the facility).
* A satisfactory credit bureau report.
You can find more info
here
Student School Feels Loan by SartCredits
StartCredits is another platform designed to help investors make more money and as well as helping individual and business owners with fixable loans. As a student StartCredits has a special loan package designed to help students pay for post-secondary education and the associated fees, such as tuition, books and supplies, and living expenses.
StartCreedits have already provided detailed info on how to acquire their student loans
here
Back to School Loan by FCMB
There is always a new school session and a new responsibility knocking from buying new uniforms, books, and other supplies, to paying school fees and preparing your child or ward for resumption, there is so much to sort out.
Whether your child is going back to school at home in Nigeria or abroad, FCMB has something good for you to make the experience a stress free one for you. Undoubtedly, they have something more to offer you as long as you are eligible to get back to school loan for your child or ward
To enjoy this offer you must open an account with FCMB which can be done online easily. Moreover, they have lots of information you might be interested to see
here
Finally, there are other Back to school loan providers but I just listed some top providers