Posted by: Everest
« on: October 20, 2019, 01:31:44 PM »
GTbank shortcode (737) will no longer be free as it used to be, which means that GTbank customers will have to pay a service charge to use the shortcode. Dialing the shortcode might not work without airtime and the amount to be charged per transaction is not yet known but I guess it will not be far from N5 - N10 per transaction.
To confirm the new development I called MTN to verify this update and one of their customer care agents confirmed to me that GTB (Guarantee Trust Bank) customers will be paying a service charge through their airtime to use the 737 USSD banking code.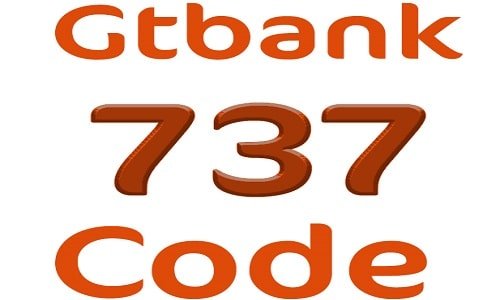 I called for clarification when I received a message from them regarding the change of agreement between them and GTBank which you can see below.
Yello, as requested by your bank, from Oct 21, we will start charging you directly for USSD access to banking services. Please contact your bank for more info.
From the message above it clearly shows that GTBank will no longer be paying any service charge to the mobile Telecom giant (MTN) for their 737 USSD banking code but will be paid individually by GTbank customers. Looking at the message again you will see that MTN didn't disclose the transaction charges yet.
Furthermore, the changes might not include other banks except GTbank since it's not mandated by the Central Bank of Nigeria but other banks do have their charges for sure.
What if I don't use MTN?
Since we have different mobile networks
in Nigeria the agreement between them and GTBank might be different but I remembered being charged N5 for mistakingly using my Glo line to dial *737# on my phone even without completing any transaction.
How the charges will affect GTbank Customers
The charge will not be much for sure but still paying even a kobo to use your money is painful no matter how little and let not forget other charges like SMS alert charge, ATM card maintenance charge, Transfer charges to other banks, etc.
Undoubtedly, the shortcode is the most convenient method of banking since it doesn't require a smartphone or data connection. Any mobile phone with your registered and linked Sim card can use 737 GTbank USSD code and that is why it will be hard to avoid. If you have a smartphone with a data connection then simply download the GT world mobile app and handle your transaction through the app, you can as well visit
www.gtbank.com
for easy banking.
You might be interested to read:
*
4 Simple Ways to Log Dispense Errors (GTBANK)
*
How to Request & Retrieve your Gtbank Mobile Banking ID

GTBank has not released any official notice apart from the message I received from MTN but we should be expecting them to send a mall as usual regarding these changes. Meanwhile, you can always reach them through this number 0700482666328 to find out more as suggested by MTN