Posted by: Everest
« on: November 12, 2019, 12:10:18 PM »
Some Nigerians guys are not smiling, they are always looking for a way to get some cash in whatever means necessary without thinking about the consequences and if you fall for their trap you will not be able to go through the long process trying to catch them, sometimes even police and banks will not be willing to help so what do we do?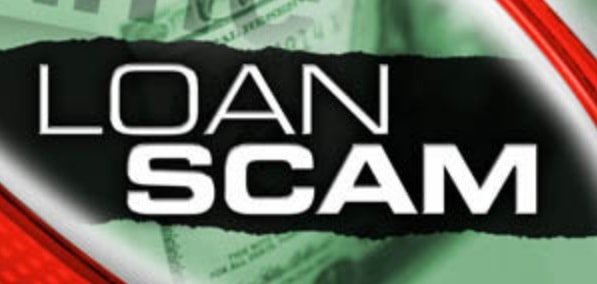 We Protect ourselves
The big question is how do we protect ourselves to avoid being scammed? Well, I have got some clue on how to stay protected, however, some of you have seen how easy it has become to get short and long term loans using a mobile app but bad guys are now using that opportunity to scam innocent Nigerians. They apply new tactics daily and if you are not smart enough you will fall for them.
To stay safe never respond to any text message, phone calls or email that request for your bank account details, ATM card numbers, and pin. However, they are too smart that when they target you everything will look so real but no matter how real it appears to always remember never to give out your bank account details, ATM card numbers, and pin for whatever reason.
If you have a problem call your bank using their official
contact number
or be wise to visit their nearest branch. Moreover, I was triggered to write about this when I received a fraud alert from Henry, a
carbon loan
agent.
Inside his mail, he was trying to guide Carbon loan users on how to stay safe while narrating his experience with one scammer who scams people claiming to be an agent from Carbon.
See Henry's discussion with the scammer
"Henry I saw that you liked some posts on Carbon's Facebook page. If you have any issue with your carbon, contact an admin directly on Whatsapp 0901***3630"

Out of curiosity, I said let me chat up this Whatsapp number and see what's happening there.

Me: Ehen, sorry o. Please, how can you help me? I want to get a bigger loan. I don tire for this 79k loan Carbon is giving me.

Fraudster: No problem. I can help u. Let me key your details into our system. Send me your full name, date of birth and your client ID. Also your ATM number and card PIN so I can confirm your last repayment.

Me: Habaaa. Fear God na - baba if you want to scam, scam with a conscience. Card details just like that? Carbon would never ask me for that information by text or over the phone. Only in the app where my details are secure.

Before I could open mouth and shout one chance, Mr "Carbon Helplines" had already blocked me.
Personally I have seen many of them trying to get my bank details by sending mail using my bank logo and symbols but I will always know scammers one I see them but you might not be that smart so never give out your bank account details, ATM card numbers, and pin, even when standing on the ATM waiting for your turn always hide your card.
Lastly, don't click to watch videos or click any images sent to you on facebook by an unknown person and if you mistakenly click on any images or videos that ask your to login with your facebook details or any other details then you are compromising your facebook account or your money if you give them your bank details.