Posted by: Everest
« on: December 07, 2019, 11:18:24 AM »
Namecheap is offering the cheapest VPN with 1 Month free, are you looking for the best cheap VPN that helps you browse securely and anonymously with the best speed. We are going to find out what VPN is all about and why Namecheap VPN is the best you can get at the best price.
In case you don't know Namecheap not just a VPN provider but also one of the most popular Webhosting providers in the world powering thousands and millions of website including this web portal (xtremeloaded.com).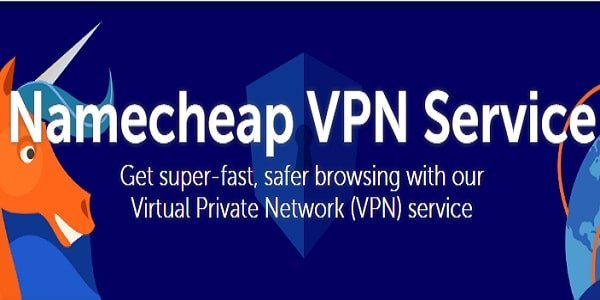 What is a VPN?
For those who might not understand what VPN is all about and what they are used for, A VPN is an abbreviation that stands for (Virtual Private Network). A VPN can turn a public shared network into a private network, the benefit of using a VPN is real much but to enjoy such services you must be willing to pay for it. Thanks TO Namecheap for bringing the most affordable VPN services to our doorstep.
How VPN Works
A VPN creates a secure, encrypted connection to enable you to browse the internet and conduct online business while protecting your data and identity. Internet users are becoming wiser and presently more internet users are now employing a VPN as their must-have security software. Using a VPN allows you to surf and work online with a safe and minimally restricted internet experience.
Who needs VPN the most?
Well, using a VPN is a smart decision but not everyone needs except if you do when of the followings:
You connect your Computers and Smartphone through Public WiFi
A public network is easier for hackers to hack and depending on it without taking necessary measures will put you and your business at risk but not when you use a VPN, I have already explained that A VPN can turn a public shared network into a private network providing a secure and reliable environment for its users.
If you've signed on at your local Starbucks, your computer is broadcasting to everyone else on that network that you're online too. A hacker can eavesdrop on that activity and exploit or alter your data.
You shop or use online banking
If you have been using online banking and shopping online in one of the Nigerian online shopping malls then you need a VPN to protect your debit cards and other personal details. Those personal details can be seen when you use a public or shared network, though with the implementation of Hypertext Transfer Protocol Secure (HTTPS) used by Banks and online shopping malls you are 50% secured but with a good VPN from Namecheap you will be 99% secured.
However, you may be asking yourself why a VPN is needed if HTTPS connections are secure. HTTPS secures your communications between you and a particular website. That website still knows your ISP, but a VPN hides your ISP.
A VPN encrypts all traffic between you and the internet, including sites that may not use SSL encryption, not just one website like HTTPS.
Therefore while HTTPS uses a secure protocol, it is limited to the website itself, whereas a VPN covers you for your entire online usage period no matter what websites you're reading, purchasing from, or working within to share data with colleagues.
It is not exaggerating to say that conducting any financial activity online without a proper security strategy in place is naive at best. Shield your private banking and purchasing information form thieves with a VPN.
You work remotely
The modern age has made it possible for everyone to work from anywhere in the world as long as they have access to the internet, you can connect with your Boss or employees anywhere at any time but how do you ensure that the information you share is not being monitored or extracted by someone else. With a reliable VPN, you are fully secured irrespective of your location or the type of network you are connected to.
Given this ease of communication, security is the one key element that you need to conduct business on-the-go.
It's not surprising that more and more globally distributed teams are required to use a VPN to access company data remotely. The office server holds proprietary information relevant to that company and therefore they'll want to be protected when their employees are accessing work remotely.
Benefits of using VPN
It's okay if you think you don't need a VPN or can't afford it but I think you still deserve to know what you stand to gain when you use a VPN to Browse. However, going through what I wrote above you will understand the importance of a VPN but still, there are few things you still need to know.
Browse Anonymously
: Yes it's noted that we need a VPN to secure our connection and whatever information we share online but one of the most important features of a VPN is the ability to browse anonymously, meaning that no one can detect who you are or what you are doing on the web.
Hide your Identity and gain access to a blocked website
: As a Nigerian, I have visited a couple of websites that blocked Nigerians from accessing their website but you can show them that the internet is for everyone. A VPN will give you unlimited access to such a website because they can't detect your actual location.
Looking for an affordable Cheap VPN
This where Namecheap VPN comes in, Presently Namecheap offers the most affordable and reliable VPN and top of it all, you can test their VPN for free for 1 month, They also have varieties of suitable packages to choose from. However, Namecheap VPN offers
unlimited bandwidth
High-speed connection
1000+ Servers in 75+ Locations
Connect up to 5 devices
Fast and easy setup
Namecheap VPN monthly and yearly price
Namecheap offers 3 to 1 year and monthly plan that starts from $1.88 per month when you go for 3 years VPN plan and $2.88 per month for one year plan.
3 Year Plan
$1.88/mo
68% off
You pay $67.68
1 Year Plan
$2.88/mo
51% off
You pay $34.56
Monthly Plan
$0.00/mo
100% off on the 1st month
Renews at $5.88/month
You can find out more about the offers
here
and if you have any question don't hesitate to ask.