Posted by: Everest
« on: February 01, 2020, 09:41:34 AM »
Do you know that you can get up to 10 million naira loan within 48 hours to take your business to the next level? Yes with the help of Carbon SME Business Loan you can get a reasonable amount of money within the shortest period. Carbon formerly known as Paylater is the No: 1 loan provider in Nigeria, they are always available to assist when it comes to getting a loan without collateral or paperwork.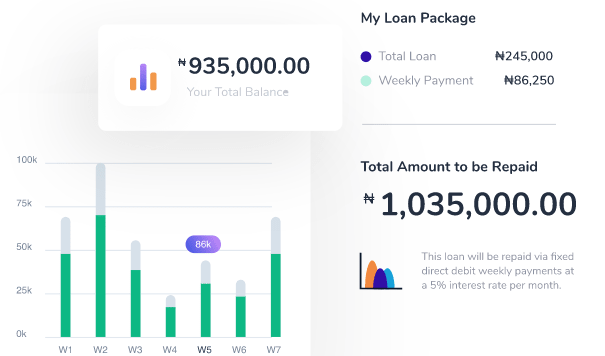 Carbon SME Business Loan
Carbon SME Business loan is far from the normal loan we get through their
mobile loan app
that can only offer you between N5,000 - N100,000 but here am talking about a loan designed to help you grow your business by providing you with the fund you need. However, this SME loan starts from N300,000 - 10 Million but there are some rules you should know.
In case you don't know SME represents (Small and medium-sized enterprises) which simply means that the loan is for business owners who can meet certain conditions. What are the conditions or requirements?
You must be Making up to 1 Million monthly sales or more
Have a 12months + active corporate/business bank account
Operate in Retail, Agent Banking, Health or Food Services
Operate in Nigeria?
Carbon can borrow you up to 10 Million naira but needs to be sure that you have what it takes to repay the loan on time. That is why you must be sure that you can make a sale of up to 1 Million per month or even more, on the other hand, how long you have been in the business also matters to them to ensure they are dealing with reliable business owners.
They need at least 12months active corporate/business bank account which helps them to ascertain your companies or business capabilities. This loan might not be for everyone as they recommend that you operate in Retail, Agent Banking, Health or Food Services and should as well reside and do your business in Nigeria.
What you get in Carbon SME Loan
Collateral-free loans
Zero hidden charges
Quick loan processing within 5 working days.
Funds disbursed within 48hrs after loan approval.
Weekly loan repayments
Imagine getting such big amount of money without collateral, you don't need to own a house or cars to get this loan which makes the loan offer interesting. Moreover, Carbon promised not to trick you into paying more money apart from the officially agreed amount.
You should consider the weekly repayment terms before going for the loan or when deciding the loan amount because it's not going to be easy if your business is not moving well. 48hrs is enough to get an alert as long as your loan request is approved.
Read
:
8 Best loan app in Nigeria that pays faster
Why you should consider Carbon SME Loan
Forget those
scammers on Facebook
and other social media promising to give you up to 5 million after paying for a loan processing fees or a certain percentage of the loan and at the end, you lose the little one you have. I won't equally say that the Carbon SME loan interest rate is so good but at least better than the one bank offers.
h3]
How to get the loan
[/h3]
If you are interested in Carbon business loan simply head to their
sme finance
page to start the loan process but before then make sure you have everything ready. The first page is to be filled in your details and then business information.