Posted by: Everest
« on: February 12, 2020, 05:12:16 PM »
Namecheap is giving webmasters/bloggers the opportunity to say goodbye to those annoying and expensive domain name providers by offering a massive 45% off domain transfers & up to 70% off hosting all week (until Feb 17). In case you don't know about Namecheap, they are one of the best domain Registrar and Webhosting providers in the world powering thousands of websites across the globe. xtremeloaded.com is also powered by Namecheap.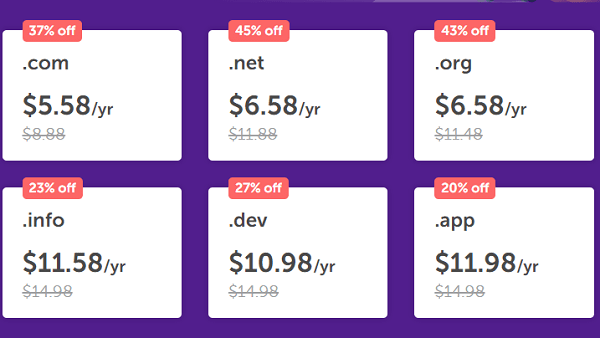 What is domain name transfer
Domain name transfer enables you to transfer your domain from one registrar to another, for example, I first registered xtremeloaded.com with web4africa while Namecheap is my hosting provider, to entirely back off from Web4africa all I need is to transfer my domain to Namecheap and I will not have anything to do with Web4africa again. However, when you choose to keep your domain with other registrar and your hosting space to another provider then you will set up your name servers to point to your hosting but that's not what we are talking about here.
Sometimes you can end up in the hands of some expensive domain registrars or maybe think you are better off with some domain providers, what you do is to transfer your domain to another registrar you can trust. If you are in such a situation then Namecheap is ready to help you.
Advantage of transferring your domain to Namecheap
Let me explain some reasons why transferring your domain name to Namecheap is a good deal
Cheaper domain registration and renewal
Namecheap offers the cheapest rate when it comes to domain registration and you will find it hard to get any other registrar that can beat their price. The average price for popular domain extensions like .COM is $12 per year but with Namecheap, you can get it as low as $5 - $8 per year.
Low domain transfer fee
Transferring a domain from one registrar to another is never this easy and cheap, some registrar will ask you to renew your domain in bother side "one year on the old registrar and another 1 year on the current registrar before they can proceed with the transfer process. Some will charge more money than what you used to pay but guess what?
With $8.58 you will get 1 year of registration - on top of any remaining months from your old registrar, for example, if you have until 3 months before your domain expires, you will have 1 year and 3 months after transferring to Namecheap.
Free WhoisGuard for life
One of the reasons why some webmasters choose Namecheap is the lifetime free WhoisGuard that they offer when you register or transfer domain to them. However, if you don't want someone to see your details on Whois website lookup then you need WhoisGuard protection from Namecheap which prevents people from seeing your name, address, phone number, and email when they do a Whois search on your domain.
Free SSL certificates for the first year
Worried about securing your site with an SSL certificate? Namecheap will offer you an exclusive PositiveSSL Certificate offer (valid for the first year only) with every new product purchase except domain renewals, or purchase or renewals of any other SSL certificates.
How to get started
To see things for yourself you can check out Namecheap
domain transfer promo page
, add your domain name to see if your domain is eligible for the offer and once you have the green light then it's time to transfer your domain to the best registrar.
Unlock your domain
Before you can successfully transfer your domain to Namecheap you need to unlock your domain from the current registrar, however, domain lock was necessary to protect your domain but now that you wish to transfer it to another registrar you must unlock it for the new registrar to gain access.
Get Authorization code
Domain transfer authorization codes (or Auth Code/EPP Codes) add an extra layer of security to your domain. You will need to obtain this code from your current registrar.
You might be interested to read: