Posted by: Asphalt
« on: March 11, 2020, 10:36:59 AM »
MTN Topit is a newly unveiled platform from the foremost telecommunication network — MTN Nigeria, which aims to provide effective yet convenient airtime and data recharge option.
This new platform adds flexibility to the recharge of phone lines by providing a means to recharge without having to scratch a card, dialing some length of codes, or even being charged for USSD operations (usually associated with bank recharges.
To make the payment method more interesting, while buying data or airtime, you get discounted, concerning the amount bought. This provides for cost reduction — keeping you additionally within budget.
You can start an efficient airtime/data reselling business with this platform without any need for inventory or physical shop.
Directly from your phone with an MTN line inserted, dial
*456#
and input your PIN — i.e the pin you wish to use against access from others. Upon sending that, a service prompt would popup notifying a successful registration.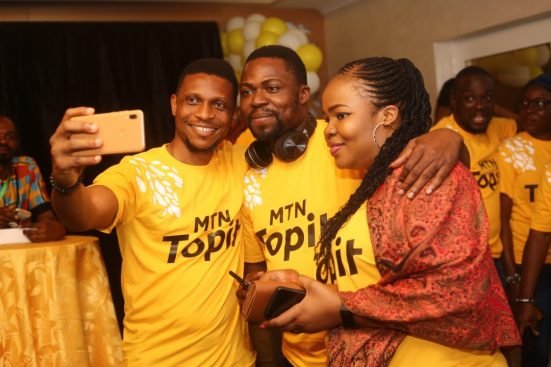 Clear this message and dial the code once again. This time a menu showing your dashboard would appear. Here you can fund your account directly from your bank, change your PIN, and sell airtime or data to your customers. Unlike the usual recharge option, one can sell airtime worth any amount from N1 to N3m, bringing diversity to airtime recharges. According to MTN, the new platform is part of the company's drive to make customers' lives easier, brighter and better.
"The electronic recharge forms include Phone-to-Phone, POS, Bank's ATM, MTN's website and MyMTN App. Customers can also recharge via USSD, by dialing *456# or *904#," General Manager, Business Development, Sales and Distribution, MTN Nigeria, Mr. Valentine Izuchukwu, explained.
By and large, what MTN said it prevents with this platform is the irregularities associated with recharge vouchers/cards. The company recalls that these cards/pins recharge, although they would still be in use, are most times affected by physical conditions that often lead to irreversible damages.
Still at the exclusive went in Lagos, the Chief Sales and Distribution Officer, MTN Nigeria, Adekunle Adebiyi said, "We have launched this platform as part of our continuous drive to make customers' lives easier, brighter and better.
"We believe in a modern connected world, one in which our customers can get solutions at the snap of their fingers. This is what Topit delivers. We are excited at the amazing opportunities this platform offers our customers, retailers and trade partners.