Posted by: Everest
« on: June 10, 2020, 10:36:21 AM »
The popular first bank transfer code is
*894#
but knowing the code isn't enough, how to use the shortcode is what I am going to teach you. The shortcode can be used to do lots of things like transferring of funds, buying airtime and data, it can be used to pay utility bills and request account statement, etc.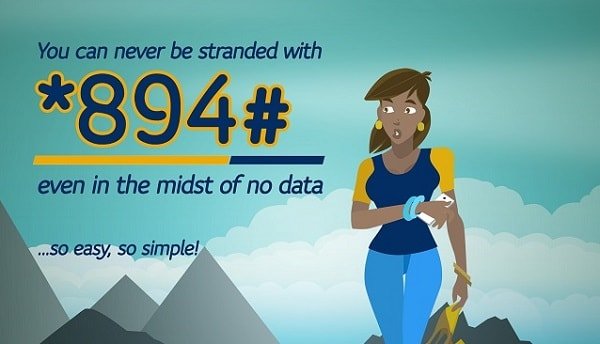 Looking for a solution for easy banking, think about Firstbank which has earned their reputation through the outstanding customer care supports they offer and introduction of easy banking through various means. They are the first to introduce transfer code among other commercial banks in Nigeria.
What is FirstBank Transfer Code?
The first bank transfer code is *894# banks regard the shortcode as quacking banking or easy banking that allows their customers to perform different kinds of bank transactions using their phone. The most important thing is that this transfer codes that require a smartphone or internet connection to work.
If you hear or see words like Firstbank USSD code, Transfer code, Quick banking code, or Firstbank transfer pin, don't get confused they are the same thing. The code is designed to allow you to transfer money from one account to the other and from one bank to another.
However, the shortcode allows Firstbank account holders to recharge/top-up their phones directly and instantly by dialing
*894*amount#
from their mobile phones.
Whether you call it First bank transfer pin or transform code, I am going to teach you how to use it with ease, initially, dialing *894# will take you to the main menu which is a long process but since you are here you don't have to go through that stressful and time-wasting process.
Read
:
*
GTBANK Transfer codes and how to transfer money easily
*
How to send money or buy Airtime instantly using quickteller shortcode
When you dial Firstbank transfer code you will see 2 options, Quick Banking and Firstmonie. Let me explain further so you can understand the difference between the Quick Banking and Firstmonie.
Quick Banking
: If you have an account in Firstbank and wish to transfer money to someone, buy airtime or perform other transactions, the Quick banking option is what you need. Simply follow prompts to access the listed services.
Firstmonie
: Firstmonie is for the electronic wallet- based transactions, the services are designed for Firstbank account holders and non-account holders.
How to active or Register Firstbank Transfer code
The first thing to do is to activate or register your phone number to be able to use the Firstbank transfer code. I guess you already have an account with them if not go-ahead and open Firstbank account and enjoy easy banking. If you already have an account but don't know how to use it. Follow these steps to activate FirstBank USSD Quick Banking Service:
*. Dial *894*0#
*. A list of debit card numbers linked to your account will be displayed
*. Select your preferred debit card
*. Enter the 4-digit Personal Identification Number (PIN) for the selected debit card
*. Create a new 5-digit PIN – This will be your Firstbank transfer pin.
Note: Always use a PIN that you can easily remember to avoid problems.
You are done, your number has now been activated for FirstBank USSD Quick Banking Service.
Benefits and Features
Why do I even need to use the FirstBank transfer code? Nice question, the answer is simple, look at the following features and benefits of the shortcode below.
. Fast and convenient
. It is secure and easy to use
. Works without internet and can be used with any phone
. Easy to transfer money even on weekends
. You can check the balance
. You can buy airtime
. You can open an account without going to the bank
. You can pay bills and lots more
How to transfer money from Firstbank to any bank in Nigeria
The reason you were looking for the FirstBank transfer code is to transfer money from FirstBank to other banks or the same bank. Below is the simple process you need to follow to transfer money using your phone without an internet connection.
It's simple, quick and reliable
*. Dial *894*Amount*Account Number#
*. Select beneficiary bank (The bank you wish to transfer money to)
*. Confirm amount
*. Enter the Beneficiary name (The name of the person you wish to send money to)
*. Enter five-digit PIN (The FirstBank transaction pin you created)
*. Then select the account to debit. (You might have savings and current account and needs to choose which account to be debited)
This process is secure and convenient, you don't need a smartphone or internet subscription, all you need is the phone number linked to your account. Any mobile phone can be used as long as you have your 5 digit security pin.
How to recharge with Firstbank transfer code
If you want to buy airtime from your bank, all you need is the shortcode that allows you to recharge your phone with ease. Meanwhile, as a FirstBank customer, you only need to dial 894*Amount# on any phone number linked to your account number to buy airtime.
The process is different when buying airtime for someone else form your Firstbank account, you have to indicate the phone number you wish to buy airtime for by dialing *894*Amount*Phone number#. To be sure that someone else is not trying to take the advantage of gaining access to you phone you will have to provide your 5 digit security pin to complete the transaction.
FirstBank only allows its customers to buy airtime worth N10,000.00 per day.
How to check Firstbank account balance
Days are gone when one needs to visit the bank to check the account bank, life has become a lot easier since the introduction of quick banking shortcodes. As a Firstbank account holder, you only need to dial *894*00# using the phone number linked to the account to see your account balance and it only takes few seconds.
Having Firstbank Transfer code with your 5 digit security pin makes it easy for you to check your account balance from anywhere and whenever you want.No need to visit banking hall again to check account balance or to even send money from your account to other banks.
Read
:
*
All Nigerian Banks mobile Banking shortcodes you need to know
*
lNigerian Banks Contacts, email and phone numbers
How to check your Firstbank mini statement
Do you wish to see your account statement to know the inflow and outflow of your account? FirstBank made it easier for its customers to request and receive their min account statements with ease. To see your daily, weekly, monthly, or annual account statement, just dial *894*Account Number#, and you are done.
Summary (Firstbank transfer code, Shorts Codes)
Let me put everything together here, follow the instruction below to transfer money, buy airtime for yourself and others, request for your bank statement, and lots more.
* To register: *894*0#
* Airtime recharge: *894*Amount#
* Airtime for others: *894*Amount*Number#
* For transfer: *894*Amount*Account number#
* To check your account balance:
*894*00#
* For Mini-statement: *894*Account number#
* Transfer Money (To any bank in Nigeria) *894*Amount*Account Number#
* Airtime Recharge –for self *894*Amount#
* Airtime Recharge –for others *894*Amount*Phone Number#[/list]