Posted by: Everest
« on: September 11, 2020, 01:51:40 PM »
Pastors are men of God that serve as the intermediary between natural and supernatural. Unlike those days where pastors were as poor as church rats, pastors have found ways to become powerful and wealthy while serving God as an intermediary between God and man. Here is a list of the top 10 richest pastors in Nigeria.
1. Bishop David Oyedepo
Bishop David Oyedepo is a Nigerian preacher, architect, Christian author, and businessman. He is the founder and General Overseer of Living Faith World Outreach, popularly known as Winners' Chapel International. The church is known worldwide, and it also has lots of branches worldwide. His Faith Tabernacle is located in Ota, Ogun State, has a seating capacity of 50,0000, making it one of the largest auditoriums in Nigeria. He owns two universities and a secondary school — Landmark University, Covenant University, and Faith Academy. He ranks double as the richest pastor in Nigeria and Africa with $150 million as his estimated net worth.
2. Pastor Chris Oyakhilome
Pastor Chris Oyakhilome is the second richest pastor in Nigeria, with an estimated net worth of $50 million. He is the founder of Believers' Loveworld Ministries, popularly known as Christ Embassy. His church has over 40,000 members, with several who are successful business moguls and politicians. He is known for performing miracles live on TV, but he has been banned from doing that, although he still airs his teaching on TV and different Christian channels.
His TV channel, Loveworld TV Network, is the first-ever Christian network from Africa to be broadcasted to the rest of the world on a 24-hour basis. He also owns a newspaper, magazines, a local television station, satellite TV, hotels, extensive real estate, and a record label called Believers' Loveworld Music, which signed gospel artists like Ada Jesus, Sinach, Frank Edwards, and more.
3. Pastor Enoch Adejare Adeboye
Pastor Enoch Adejare Adeboye is of a humble background, one that he sometimes jokes that even the poor call his family poor. He is the Redeemed Christian Church of God, founded on March 2, 1942, in Ifeware, near Ife, in Osun State. In 1967, he graduated with a Bachelor's Degree in Mathematics.
In Nigeria, the Redeemed Christian Church of God is known to be one of the largest churches. According to Forbes, at least $2 million is generated by the church from tithes every year. The church, RCCG, also has a private university called Redeemers University. As rated by Forbes, the estimated net worth of Pastor Adeboye is $39 million. He owns four private jets that he uses to travel worldwide, and Forbes estimated the worth of the jet to be around $30 million.
4. Prophet Temitope Babatunde Joshua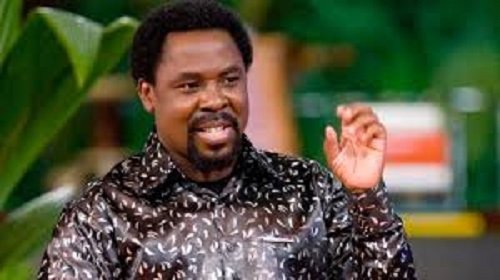 Temitope Babatunde Joshua is popularly called Pastor T.B. Joshua. He is a controversial clergyman, a philanthropist, and Synagogue Church of all Nations (SCOAN), which he founded in 1987. On Sundays, his congregation pulled crowds of over 15,000, with his branches in the United Kingdom, Greece, and Ghana. According to Forbes, his estimated net worth is about $25 million.
As a philanthropist over the last few years, Pastor T.B. Joshua has donated more than $20 million to Niger Delta militants for education, rehabilitation programs, and healthcare. His controversies include claiming that he had powers to heal terminal diseases like cancer, HIV/AIDS, and paralysis, and many miracle-craving worshippers were pulled into his congregation by this. He owns a Christian television network, Emmanuel TV, available on both satellite and internet via the Streaming Faith broadcast portal.
5. Pastor Ayodele Oritsejafor
Pastor Ayodele Oritsejafor is the founder of the Word of Life Bible Church in Warri, Nigeria. He is also a one time president of the Pentecostal Fellowship of Nigeria (PFN). He was converted through Benson Idahosa, the first Pentecostal archbishop in Nigeria, in 1972. He has ministered with over 2,000,000 attendees, and he is also a keynote speaker. He has TV Programmes, Hour of Deliverance, that he uses to bring to homes the message of salvation. He has an estimated net worth of $15 million.
6. Pastor Chris Okotie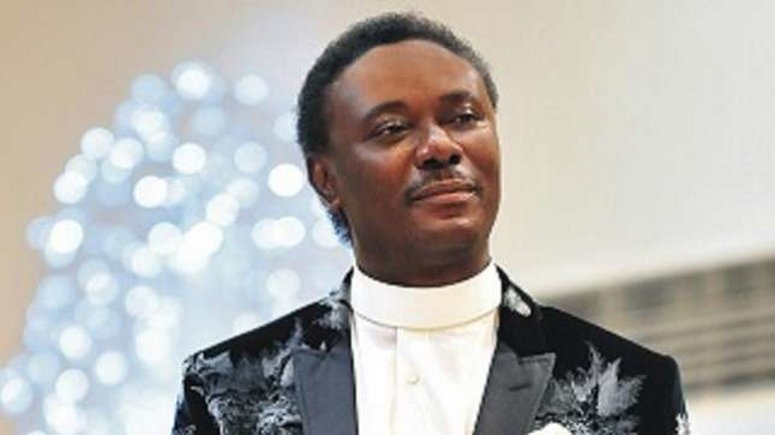 In the 80s, pastor Chris Okotie was a popular musician before he found the light and embraced the bible, and he became a pastor. He is the founder of Household of God Church in the Ikeja area of Lagos, one of Nigeria's most flamboyant congregations. The church's congregation is about 5,000 members with lots of famous musicians, movie actors, and society people. He has an estimated net worth of about $10 million. In May 2003, under the National Democratic Party (NDP) banner, he ran for the presidency for the first time but lost to Obasanjo. In 2017, he again ran for presidency under the Justice Party, but he lost again to Umaru Yar'Adua. In 2011, he decided to contest again under a party that he founded and funded, Fresh Party, but he lost again to Goodluck Jonathan. Since then, he has not contested for the presidency again.
7. Pastor Matthew Ashimolowo
Pastor Matthew Ashimolowo is a senior pastor at the Kingsway International Christian Center. He lives a celebrity lifestyle that is enviable and is anything but poor, but a source of controversy. After he converted from Islam to Christianity at the age of 20, he rose to prominence at the Kingsway International Christian Center and enjoys a juicy pay package. He has an estimated net worth of about $6 million. His source of wealth is private investments, gifts, and donations from his congregation plus a $250,000 salary. The majority of his wealth comes from Christian literature and documentaries from his media company (Matthew Ashimolowo media). He has his radio program, Winning Ways, which is aired daily on Premier Radio (London) and Spirit FM (Amsterdam) and on television in Ghana, Nigeria, Zimbabwe, TV Africa, the Trinity Broadcasting Network (TBN), as well as in Europe on The God Channel and Inspirational Network.
8. Pastor Gbenga Oso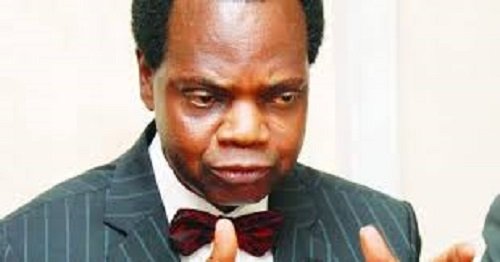 Pastor Gbenga Oso is the Laughter Foundation founder, and he is said to have an estimated net worth of $3.5 million. Before setting up his congratulation, he was one of the Gospel Faith Mission International pastors. His foundation aims to help couples conceive, which is why he is usually referred to as 'Father of Million Babies.' He claims to have used his healing miracles to help over 1 million couples to conceive. His money was made from praying for women with problems conceiving while encouraging them to support the gospel ministry.
9. Pastor Mike Okonkwo
Pastor Mike Okonkwo was a banker and had worked under several employers before founding The Redeemed Evangelic Mission (TREM). He founded TREM in 1971, but before then, he worked at Nigerian Ports Authority in 1964, then later switched to African Continental Bank for the next two years and served in the United Church of Christ up until 1980. His main source of income and reason for his wealth comes from the millions of naira tithe generated monthly from his church. His estimated net worth is $3 million.
10. Pastor Lazarus Muoka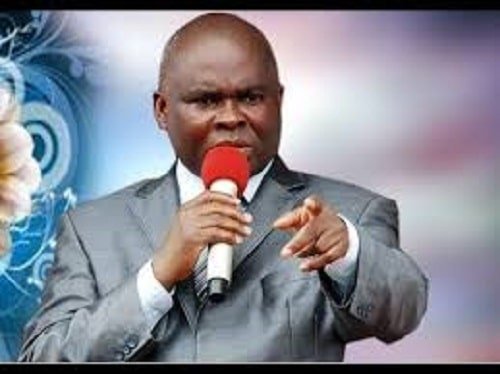 Lazarus Muoka is the founder and General Overseer of The Lord's Chosen Charismatic Revival Movement. He was born in Imo State into a Catholic family. He once said that he heard God's calling into the ministry in some dreams he has been having since 1994. He is a renowned author of Christian books and journals. In all his different Nationwide crusades, he performs miracles, and the miracles he performs are usually described as stage-managed and fake. Although, he always denies all evidence and allegations levied against him. Most of Pastor Lazarus' wealth was made from his church's proceeds since Chosen is among the most popular churches in Nigeria, which makes him one of the richest and one of the most popular pastors in Nigeria.