Posted by: Everest
« on: October 26, 2020, 10:10:44 AM »
Laptops have become highly needed in today's world. People of all ages and profession makes use of laptops one way or the other. You perhaps must have had your former laptop destroyed or perhaps are looking forward to owning your first laptop. Whichever it be, this post will act as a guide you can use in getting a budget-friendly durable laptop for yourself.
Your job perhaps requires you have a laptop that is durable, or as a student who will be dealing with a lot of research, you need a durable laptop also. You are then laden with the burden of trying to figure out which laptop to get that will be both budget-friendly and durable. Due to the wide brand and specs of laptops out there, having a guide will do you a lot good, in saving your precious time. Before listing the three budget-friendly and durable laptops, let take a look at what qualifies a laptop to be durable.
Qualities Of A Durable Laptop
Before making a purchase, you need to know the qualities of a durable laptop. What are those features it has, that will ensure I make use of it for a long period of time? With these qualities adequately known, you'd be able to get yourself a different laptop from the ones listed in this post.
* Water Resistance
We are all guilty of having a cup of water, tea, or coffee while working with our laptop. Who doesn't like the refreshment right? We pretty much all do! But our laptops get to suffer if mistakenly that cup of water, tea, or coffee is spilt. And that's the first quality you have to look out for in a durable laptop. How resistant is the laptop to water? That one important question you need to get an answer to, from your seller.
Brands are constantly trying to improve their product, you'd therefore be sure that a lot of most laptops in the market today are water resistible. A lot more people use their laptops at home, and that could mean an increased possibility of your laptop getting wet, by you or even your kids. Once you've confirmed the resistance level, you are halfway to getting your durable laptop.
* Durable Materials
Another important quality to look out for in a durable laptop is the type of materials used for the body of the laptop. Some laptops are made heavier, while some lighter. Its general knowledge, to go for the heavy materials, as it is sturdier. But it can also be hard work when carrying from one place to another.
Some brands now make their laptop body with light metal such as aluminium. This way it a lot lighter to carry and around and very sturdy also, making it very durable. You'd have to choose which you want, but confirm the laptop body materials used are light and sturdy, that way, you are guaranteed of light, sturdy and durable laptop.
* Carrying Case
A durable laptop should come with a carrying case for mobility. Most time, our jobs require we move from one place to another with our laptops. It, therefore, only right you get a laptop with a carrying case. It makes the mobility process, a whole lot easier and faster, making the laptop quite durable.
A carrying case does not only aid your mobility, but it also helps protect your laptop while on the move. Not forgetting that you could also store your laptop in its case if you are temporarily not in the use of the laptop. Carrying case is an important quality you need to check before making a purchase.
Top 3 Budget-Friendly Durable Cheap Laptops
Below are the best 3 affordable Laptops with outstanding features that surely help with your daily computing tasks.
1. CHUWI HeroBook Pro 14.1
The first durable laptop on our list might not seem to be a very popular brand of laptop, but nevertheless it durability ensures it makes the list. The CHUWI HeroBook Pro 14.1 is a 14-inch laptop with a high-quality metal body that is light but sturdy to offer users the durability they require. It has a modern processor that makes it highly effective and efficient in performance. It has a very thin body, making it very easy to carry from one place to another. Its portability is another great feature that makes this device durable. If you need a budget-friendly laptop that is highly durable, you sure would be better off with CHUWI HeroBook Pro 14.1.
2. Samsung Chromebook
Am sure this would come as no surprise, as there are many Samsung Chromebook lovers in Nigeria. The Chromebook comes along with a sophisticated military-grade design that makes it highly durable. In order words, no matter how carefree you are, you are sure of your laptop durability. With a massive 12 hours of battery use, you are sure of using this device for a relatively long period of time. Its other unique features include its a unique high-level performance that is able to run the modern application, it uses google chrome os manager and perhaps one of the strongest WiFi connection. There's no being wrong with purchasing a Samsung Chromebook. It is durable and highly effective and efficient.
3. Hp Envy 13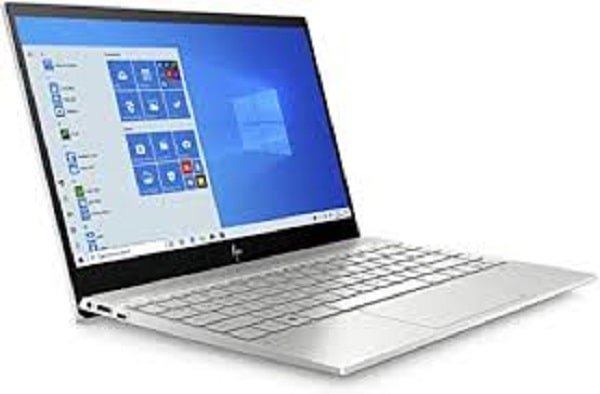 This 10 hours battery life laptop is certainly one of the most durable laptops you'd find in major stores in the country. The Hp Envy 13 is a highly technically built laptop, made up of aluminium metal. Making it very strong and durable. Its metals are lightweight, meaning it easy to carry from one place to another. There are also water resistible, meaning it can handle some spills of water or coffees with any technical fault. With these unique features, you can resist but purchase the HP Envy 13 laptop, because it is highly durable.
What is the cost of a durable laptop?
Short answer $500. Long answer - it depends on a lot of factors like the brand, specs, battery life, mouse, external keyboard, etc. The price can go higher than $500 if you want a more sophisticated laptop. But your goal is its durability, you, therefore, need to budget at least $500 for a nice durable laptop.
Why Chromebooks?
Chromebook books might not be as great as laptops but there certainly serve their purpose well. One purpose being its portability and efficiency. Therefore, if you're looking for really portable devices with high efficiency, the Chromebook is just the right device for you.
Final Thoughts
When getting a laptop, it advisable you look out for the features of its durability and also some other features you personally want in a device. Individual preference is therefore applicable in getting a laptop. There are quite a lot of durable laptops out there, some are budget-friendly while some are quite expensive. Since your goal is getting one on a budget, I'd advise you to get one of the listed laptops above. There are budget-friendly and highly durable.