Posted by: Everest
« on: September 22, 2021, 06:59:40 PM »
It's no longer speculation but a reality that Infinix has finally released their long-awaited Infinix Zero X smartphones. The phone came in 3 variants as stated below:
Infinix Zero X NEO
Infinix Zero X
Infinix Zero X PRO
Well, it's essential to know what these phones offer and what differentiates one from another. That is the main reason for me to write this review to help you learn more about the new Infinix Zero X smartphones. However, this guide is not just about the specifications and price of these phones. Still, I will ensure you know which one is the King among the three variants, their similarities, and what differentiates them from one another.
I heard a lot of information about this phone before the release, and most of them are misleading. Still, to provide accurate info about this phone, I researched and gathered my facts from the official Infinix website.
What's new and unique about Infinix Zero X
Let me start by sharing most of the outstanding features of the new Zero X smartphones before we head to the general characteristics. Below are the unique features and the natural beauty of the Infinix Zero X.
Advanced and sophisticated camera setup
Infinix Zero X Pro is the first of its kind to offer a 108 MP OIS Ultra Resolution camera and the 60X Periscope Moonshot camera that can bring the moon closer to the phone's screen. The advanced camera setup of this phone is one of the features that made it special.
However, Infinix Zero X Pro is the only variant with 108 MP, and the Zero X offers a 64 MP camera setup while the Zero X NEO has 48 MP. The good news is that both variants have the same 60X periscope moonshot camera that allows you to zoom an object up to 60 times. It simply means that you can even take a look at an object beyond your physical view with the help of a 60X periscope moon shot camera.
Enhanced and Premium visual quality
Infinix has upgraded from their usual TFT/LCD display to an AMOLED, the type of display that differentiates Samsung smartphones from other brands. Interestingly, Infinix Zero X Pro has an AMOLED display and 120Hz Super Fluid Refresh Rate that guarantees the best viewing experience.
Moreover, the AMOLED display is only for the normal Zero X and Zero X Pro. The Zero X NEO is built with LCD Display and 90Hz Super Fluid Refresh Rate.
45W TÜV Rheinland Safe & Flash Charge feature
Most of us heard the news about the Infinix concept phone with 160W fast charging but not the Infinix Zero X. The best they can offer is 45W fast charging features which are still outstanding. A 15minutes of charge is just enough to give you enough power for the next couple of hours. However, the 45W fast charging feature is only available for the Zero X and Zero X Pro variants, while Zero X NEO offers 18W fast charging.
Memory Fusion Technology 2.0
Infinix has finally found a way to do something magnificent as they bring their first-ever smartphone with 8GB RAM + 3GB extended RAM. It simply offers the best performance and more power to do more with your smartphone. You will never understand the power of an 8GB RAM phone until you use one.
Fast Gaming processor & IGU
The new Infinix Zero X Pro is equipped with a groundbreaking Helio G95 Intelligent Dual Chip along with UFS2.2 Write Booster that is designed to improve the app, image, and video downloads by up to 20%, so you can focus more on your tasks and less on waiting.
The G95 flagship CPU and a robust independent processor are designed to provide you with the most power, performance, and a premium user experience.
(Overview) Infinix Zero X Pro compared to Zero X & Zero X NEO
I have explained what makes the Infinix Zero X smartphone unique, and it's time to see how each variant differs from the other since we have three variants.
Infinix Zero X
Infinix Zero X PRO
Infinix Zero X NEO
Display and Design
Infinix Zero X and Zero X Pro offers the exact display size of 6.67" AMOLED display with 120Hz Super Fluid Refresh Rate, while the Zero X NEO provides a little more prominent display of 6.78 inches and 90Hz
Super Fluid Refresh Rate but lacks the AMOLED display technology.
When it comes to the design, they both look great, attractive, and fit perfectly into the hands. However, for the best viewing experience, Zero X and Zero X Pro are the best.
Operating System & Processor
Infinix Zero X is built on the Android 11 operating system. The octa-core powerful Helio G95 ultra game-play processor delivers exceptional gaming performance and a smooth user experience.
Whether it's the Infinix Zero X, NEO, or the Pro variants, you have nothing to be worried about. They are wonderfully made and optimized for power, performance, and stability.
The phone is also equipped with game booster Dar-link 2.0 enabled by a suite of AI algorithms. Dark-link 2.0 improves the image stability and sensitivity of touch controls while reducing the device's temperature to provide you with a fully immersive gaming experience.
Memory Size (RAM/ROM)
Infinix mobility understands that we have different desires, needs and reasonably considers price when making a choice. For that reason, they introduced Infinix Zero X with varying sizes of memory to choose from.
From what I can see on their official website, both variants have 8GB of RAM, while the internal storage memory is 128GB. The good news is that you can extend the storage memory with an SD card up to 512GB. Feel free to go for any model because they both offer good value when it comes to memory.
Camera Features
Infinix Zero X Pro is the king among them if you want the model with the best camera quality. The Zero X Pro becomes the first Infinix smartphone to come with an advanced 108MP triple rear camera. The second best is the infinix Zero X with a 64MP triple camera, followed by Zero X NEO with a 48MP rear camera.
Both models come with a quad-LED flashlight along with a 60X Periscope Moonshot Camera that can bring the moon closer to your phone screen. This feature gives you the best image zooming like never before. With up to 5X optical zoom and 60X hybrid zoom, you can now capture breathtaking close-ups of distant objects wherever you are.
Infinix Zero X smartphone is designed with all the features you need to beautify every moment and event that matters to you. However, if you can afford the Zero X PRO, then go for it and explore your world in a grand style.
Battery Capacity
Infinix never lacks when it comes to battery, and they won't start now. Both Infinix Zero X NEO and Infinix Zero X Pro offers 5000 mAh, while we have 4500mAh battery for the Infinix Zero X. The standard Zero X and the Zero X Pro variants give you up to 180-Min Video Playback with Only a 5-Min Charge.
Thanks to the TÜV Rheinland certified 45W super-fast charger that powers up your battery up to 40% in 15 minutes with added safety and assurance. However, it would be best to go for Zero X or Zero X Pro with 45W fast charging because the Zero X NEO only came with 18W fast charging.
Note
: Some people that reviewed the Infinix Zero X Pro says that it has a 4500 mAh battery and not 5000, but the information made available on the Infinix website shows that the phone has 5000 mAh along with the Zero X NEO while standard Zero X has 4500 mAh battery
Finally, the Infinix Zero X is a good smartphone with premium features that I recommend to anyone who can afford it because it gives you real value for your money.
Missing Features
The only noticeable feature missing in these phones is the 5G network, which is unimportant because not every county has or supports the Fifth Generation Network (5G). I am hopeful that smartphone makers will upgrade as soon as the 5G network starts working in Nigeria.
Infinix Zero X Price in Nigeria
Whether you are looking for Infinix Zero X, NEO, or the PRO variants, they are currently available in Nigeria for pre-order but only in certain stores.
The prices are not realistic because the phone is still not available in most stores, but going for the Zero X and Zero X Pro with AMOLED display means that you are willing to pay more because it affects the price.
Generally, the price will be between 170,000 and 190,000 for the Pro variant, but the Zero X NEO will cost less.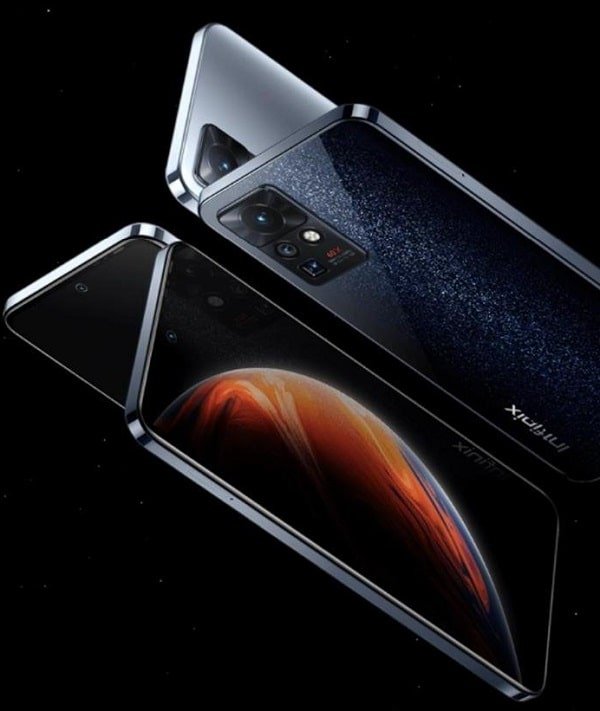 Comparison Table (Infinix Zero X NEO VSInfinix Zero X VS Infinix Zero X Pro)
Hey! are you still missing some info? Check out this comparison table to find out more about the specifications below.
Key Features

Zero X NEO

Zero X

Zero X Pro

Display
6.78" FHD+ 90Hz Super Fluid Display
6.67"AMOLED 120Hz Super Fluid Display
6.67"AMOLED 120Hz Super Fluid Display
Resolutions
FHD+ 1080*2460
FHD+ 1080*2400
FHD+ 1080*2400
Dimensions
Height: 168.42 mm
Width: 76.45mm
Thickness: 8.77 mm
Height: 164.06mm
Width:75.69mm
Thickness: 7.8mm
Height: 164.06 mm
Width: 75.69mm
Thickness: 7.8mm
OS
Android 11, XOS 7.6
Android 11, XOS 7.6
Android 11, XOS 7.6
CPU
Octa-Core
Octa-Core
Quad-Core
CPU Speed
2.05 GHz
2.05 GHz
2.05 GHz
RAM
8GB
8GB
8GB
ROM
128GB
128GB
128GB
SIM
Dual SIM (Nano-SIM, dual stand-by)
Dual SIM (Nano-SIM, dual stand-by)
Dual SIM (Nano-SIM, dual stand-by)
Battery
5000 mAh
4500 mAh
5000 mAh
Fingerprint Position
side-mounted
side-mounted
side-mounted
Front Camera
16MP with Dual Flash Light
16MP with Dual Flash Light
16MP with Dual Flash Light
Rear Camera
48MP+8MP+2MP Triple Rear Camera with Quad Flash
64MP+8MP+8MP Triple Rear Camera with Quad Flash
108MP+8MP+8MP Triple Rear Camera with Quad Flash
Colors
Nebula Black, Starry Silver, Bahamas Blue
Nebula Black, Starry Silver
Nebula Black, Starry Silver, Tuscany Brown
4G LTE
Yes
Yes
Yes
Sensors
G-Sensor, Ambient Light Sensor, Proximity Sensor, Fingerprint Sensor, Electronic compass
G-Sensor, Ambient Light Sensor, Proximity Sensor, Fingerprint Sensor, Electronic compass
G-Sensor, Ambient Light Sensor, Proximity Sensor, Fingerprint Sensor, Electronic compass
WLAN
Wi-Fi 802.11 a/b/g/n, hotspot
Wi-Fi 802.11 a/b/g/n, hotspot
Wi-Fi 802.11 a/b/g/n, hotspot
Released Year
2021
2021
2021
Price
from ₦98,500
from ₦140,000
from ₦170,000