Posted by: Everest
« on: November 17, 2021, 03:22:30 AM »
The Chinese government has issued a new warning. This time, the government has issued a warning to state-owned businesses not to engage in bitcoin mining. The authorities have vowed to take more severe steps against enterprises involved in Bitcoin (BTC) mining, according to BNN Bloomberg.
Last week, a meeting was held to reiterate the Asian country's recent announcement prohibiting the cryptocurrency-related activity. Meng Wei, a representative for the country's economic planner, underlined that the legislation applies to private businesses.
Similarly, China's Central Commission for Discipline Inspection recently banned Xiao Yi, a former Jiangxi provincial official, for various offenses, including encouraging digital asset mining. The official was accused of misusing his position to participate in these "illegal actions," as defined by the Chinese authorities.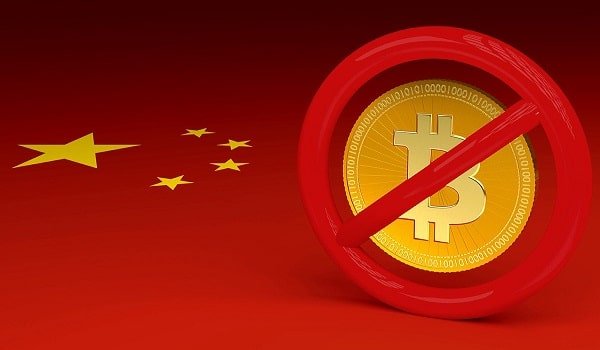 This year, China has retaliated against bitcoin miners, blaming them for the energy sector's disarray as the government tries to fulfill its carbon-neutral objectives in the medium term.
One of the reasons for the increase of the crackdown on miners in September was concerns about the country's energy supplies for the forthcoming winter season.
Chinese government officials have prosecuted those who try to masquerade themselves as data researchers or storage facilities to stay in the bitcoin industry.
Meanwhile, according to research conducted by the Cambridge Center for Alternative Finance in the United Kingdom, the United States has outperformed China in the Bitcoin (BTC) mining business. According to Reuters, the findings are not surprising, given the Chinese government's recent crackdown on the cryptocurrency sector.
According to the report, miners are relocating their operations to North America, with the US accounting for 35.4 per cent of worldwide output at the end of August, followed by Kazakhstan and Russia.
Canada comes in second with 9.55 per cent, followed by Ireland with 4.68 per cent, Malaysia with 4.59 per cent, Germany with 4.48 per cent, Iran with 3.11 per cent, and Norway with 0.58 per cent. However, the survey pointed out that nations like Germany and Ireland are on the list because miners frequently utilize virtual private networks (VPNs).
After new warnings, China's mining industry is migrating to another country
Due to their crypto-mining favourable regulatory frameworks, Chinese miners are shifting their operations to Central Asian countries.
Keep in mind that the hash rate is the unit of measurement for the Bitcoin network's processing power. For security purposes, the Bitcoin network must do expensive math operations. When a network's hash rate exceeds 10 TH/s, it can do 10 trillion computations per second.
According to the Cambridge Center for Alternative Finance, China's current hash rate had dropped to zero in July from 44 per cent in May to 75 per cent in 2019.
All organizations offering token issuance, trading, derivatives, and order matching for digital assets are forbidden, according to the People's Bank of China (PBoC).
This fresh warning from China on cryptocurrencies comes at a time when bitcoin is not performing well. Many bitcoin traders have reacted with scepticism to the Beijing government's recent warning.