Posted by: Everest
« on: September 16, 2023, 09:53:53 AM »
How to roll over expired data on Airtel: You don't have to misuse your Airtel data plan when the data is about to expire because you can actually roll over the expired data and extend the expiration date.
I normally buy 40GB from Airtel and most times I will not be able to finish it before the expiration date but thanks to the data roll over features that Airtel mobile network introduced that allows their subscribers to extend the duration of their expired data plans.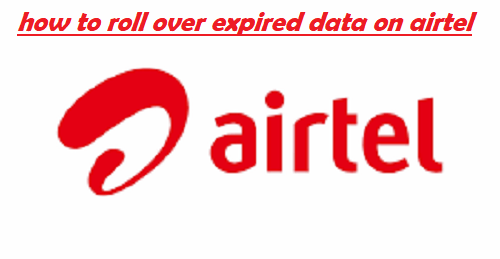 It's so painful to see your data go just like that, the worst is that Airtel doesn't normally inform me of the data expiration date, most times my data will stop working and that's when I will check to see that my data has actually expired but there is a solution now.
How to roll over expired data on Airtel
Let me go straight to the point. There is only one way to roll over your expired
Airtel data plan
.
For you to enjoy the Airtel data rollover you must first subscribe for a data package and if it suddenly expires and you still want to make use of the data then do this:
1. Buy the same data plan that you subscribed to initially and the expired data will be rolled over to the new data you subscribed.
2. You must renew the data plan with the same plan within a certain period of time if not the expired data might disappear.
3. To know whether the expired data has been rolled over to the new data plan, simply
check your data balance
with this USSD code
*323#
. The details of your data subscription will be sent to your phone shortly.
When you look at the data balance you will see that the expired data has been added to your new data plan. However, if you see some available data marked (expired) it means that the expired data has not been rolled over.
Finally, apart from Airtel, other mobile network offers the same features that allow you to roll over unused data when you subscribe to the same data package so if you want to do the same for MTN, GLO, and 9Mobile you can follow the same methods provided above, if you still face any challenges then use the comments box below.
Related Post
*
Airtel Data Code (Subscribe, transfer MB and Check balance)
*
How to Buy Data on Airtel ( Simple Ways to Subscribe)
*
How to check airtel night plan balance (Step-by-Step Guide)
*
Airtel recharge code (Different ways to recharge your phone)