Posted by: Everest
« on: September 17, 2023, 08:24:12 AM »
Do you know that there is a simple code that helps you hide your phone number when making a call? Yes, I am going to show you the code you can use to hide your phone number when making calls. The good news is that this code works for all networks, whether you are using MTN, GLO, AIRTEL, or 9MOBILE you can still use the code to make a private call when you don't want the receiver to know that you are the one calling.
Privacy is a growing concern for many individuals. With phone scams, unsolicited marketing calls, and potential misuse of personal information, it's no wonder people are seeking ways to protect their privacy. If you're an MTN, Glo, Airtel, or 9mobile subscriber and wish to maintain a level of anonymity when making phone calls, there's a simple solution – a code to hide your number. We'll explore how you can use this code to safeguard your privacy when making calls.
I wouldn't want to take you on a ride, instead, I will go straight to the point to help you learn how you can hide your phone number easily before making phone calls. However, there are many guides on the internet but the one I will provide is the easiest and fastest method.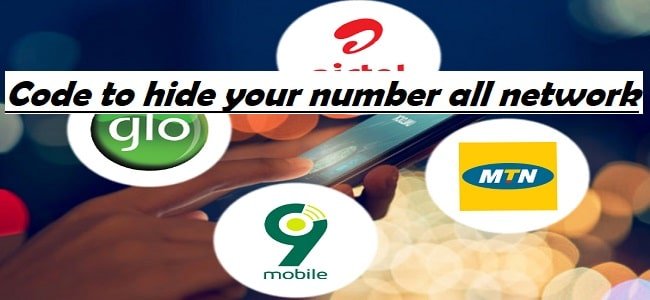 Code to hide your number on (MTN, AIRTEL, GLO & 9MOBILE)
To hide your number on any phone using either MTN, Glo, Airtel or 9Mobile simply follow these steps below:
Pick your phone and dial: *31# and send

Your phone number will be hidden
Any person you call will either see a hidden number or a private number
The code works like magic but what if you want to deactivate or cancel the hidden number?
To deactivate the Hidden number simply dial
#31#
and it will be deactivated automatically. This option is the best I have used myself any other option is a long process but if it fails to work for you then you can enable the hidden number features from your phone settings.
Code to Hide phone number:

*31#



Code to Make your number visible again:

#31#



Where to Hide Your MTN Number Through Phone Settings
Every mobile phone has settings that enable you to hide and unhide your phone number but most times if you are not used to a particular phone you might not be able to locate the settings. however, if you are using an Android smartphone then you can follow the steps below to locate the settings:

Step 1: Open your phone's settings
Step 2: Go to call settings
Step 3: Go to additional settings
Step 4: Select caller ID
Step 5: Click on Hide number

Alternatively, if you use an Android phone that doesn't support the above process then you can try the methods below:

Step 1: Search for settings
Step 2: Go to calling accounts
Step 3: Click on MTN
Step 4: Go to additional settings
Step 5: Go to caller ID
Step 6: Select Hide Number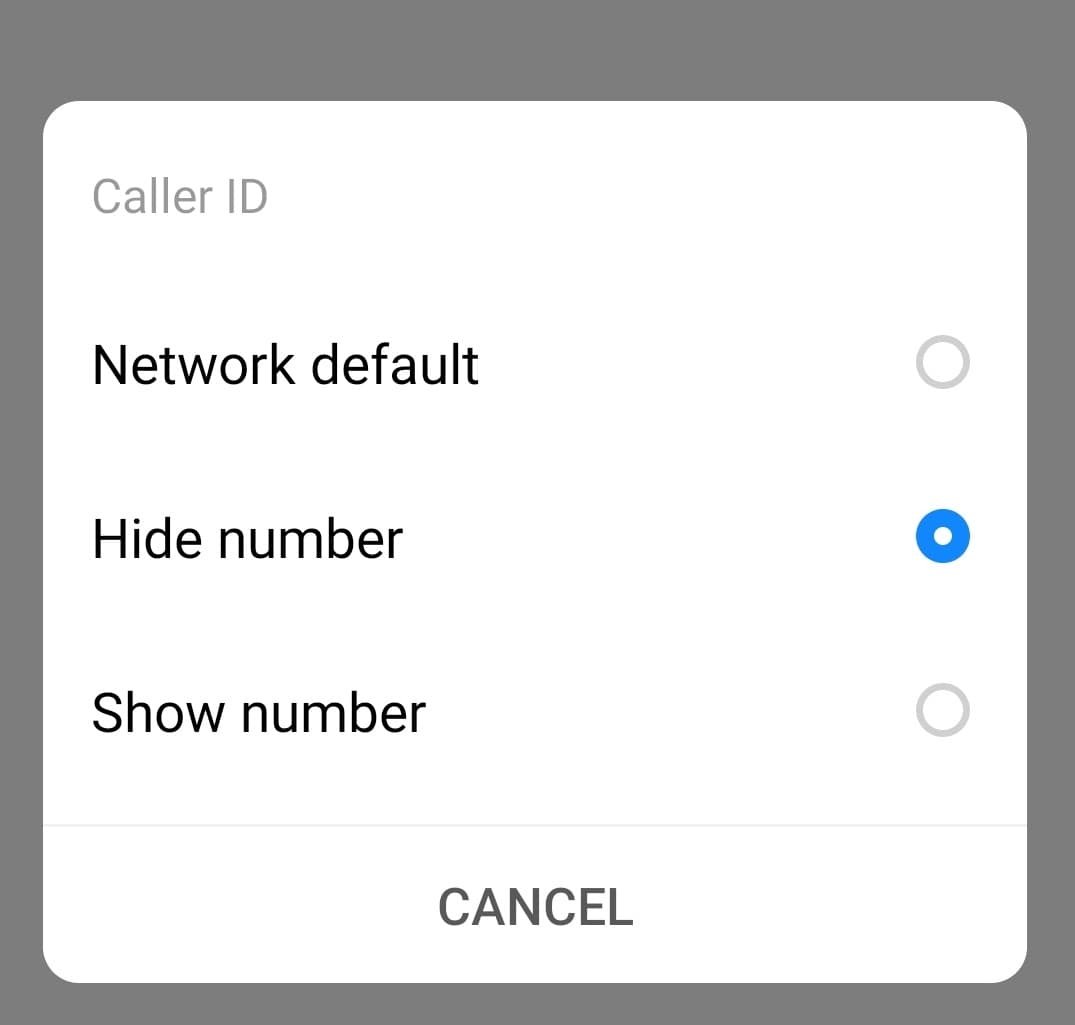 Understanding the Need for Privacy
We live in a time where our personal information is constantly at risk of becoming public. Fraudsters and other malicious entities may attempt to use our phone numbers for illegal activities or harass us with unwarranted calls. Privacy is a fundamental right, and it's important to take measures to protect ourselves in the digital age.
Benefits of Using the Code
By utilizing the code to hide your number on MTN Nigeria, you gain several advantages:
1.
Enhanced Privacy
: The code provides an extra layer of privacy, ensuring that your personal information remains hidden from the caller ID of the person you're calling.
2.
Protection from Unwanted Calls
: By concealing your number, you reduce the likelihood of falling victim to unsolicited marketing calls or potential scams.
3.
Maintaining Anonymity
: There may be instances where you prefer to keep your identity hidden during phone conversations, and this code allows you to do so effortlessly.
Limitations and Considerations
While the code to hide your number on MTN Nigeria helps bolster privacy, it's important to be aware of its limitations:
1. Emergency Calls: When contacting emergency services, it's crucial to remember that hiding your number may affect your ability to receive appropriate assistance. Therefore, refrain from using the code during emergencies.
2. Compatibility: Ensure that your device and network support the code. While it is widely compatible, it's always advisable to check with MTN Nigeria regarding any specific requirements or limitations.
Conclusion
As privacy concerns become more prominent in today's digital landscape, it's reassuring to know that we can take simple steps to safeguard our personal information. With the code to hide your number on MTN Nigeria, subscribers can maintain anonymity, protect themselves from unwanted calls, and enjoy enhanced privacy. By utilizing this code responsibly, we can empower ourselves in the realm of telecommunications and ensure our right to privacy is respected.
Also Read
*
How to Hide Your Number on Airtel Network
*
How to unmask unknown caller using MTN WhoDeyCall