Posted by: Everest
« on: March 06, 2017, 10:46:26 AM »
Making the right choice when choosing a better web-hosting is a serious issue to many bloggers because a good web-hosting contribute a lots to our success as a blogger, when your website is online and performs well then you will have the opportunity of making money but when your website is offline there will be no money for you.
I want to use this opportunity to tell my fellow Nigerian bloggers especially those who are new to the business all I know about web hosting by asking and answering many of the questions they may have about Webhosting.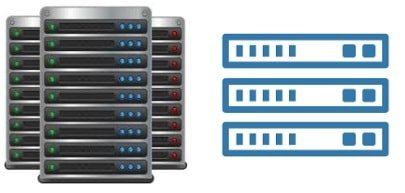 Choosing the right web-hosting provider will not only give you peace of mind but will as well help you to worry more about the things that matters which is researching and writing unique and helpful content for your website when others are busy contacting and complaining to their web-hosting providers.

2018 Nigerian Web-hosting guide Questions and Answers
Let not forget that I promised to guide you with my few years of experience about web hosting and if you are interested to know more about web-hosting then continue reading until the end.
Should I choose Nigerian or Foreign-based Webhosting?
I decided to choose this question as the first question because I was asking the same question when I started a few years back but currently I use web4africa because they are good but not perfect though.
I started using web4africa because back then I don't have naira or dollar master card to pay for foreign-based Webhosting but with web4africa I can pay with naira conveniently.
Check out
Inmotiohosting offers
The simple answer to the above question is, if you have an option to pay for good and reliable foreign Webhosting then I choose them over Nigerian based Webhosting because most of them are re-sellers and apart from that I hosted one of my website with a Nigerian based web hosting provider but my experience with them was terrible.
Some Nigerian Webhosting provider will ask you to pay the service fee to transfer your site or to render any help to you but 80% foreign hosting will never ask for such fees.
How can I find a good and reliable web hosting?
There are many ways to find a reliable web hosting and one of them is by reading online Webhosting reviews from a reliable web hosting users review website, not from paid reviewers.
Another best way to find reliable Webhosting is by tracing the web-hosting providers responsible for many other websites on the web that never goes offline and performs well by visiting this address whoishostingthis.com and add the URL of the website you want to find the hosting provider behind it.
You can read
How to know Webhost provider of any website
.
What are the things I need to know when searching for good and reliable web hosting?
Yes there are 3 major things you must know such as:
* Price and means of payment
* Customer support
* Features and options of the Webhosting
Price and means of payment
Price plays a major role when choosing the right Webhosting, you need a Webhosting that can give you what you want for what you have and willing to pay (your budgets).
Customer support
That your website is online 24/7 does not make your web hosting provider perfect but they need to have a good customer care support which includes how fast they can respond to you when you need help, a live chat that works 24/7 is a must for me if I am to choose a new web hosting for my site.
Features and options of the web hosting
Before you choose a web-hosting you must as well know what you need and find out if they meet your requirements and if possible ask them some questions using the live chat or by opening a support ticket.
Must I pay for web-hosting before I start blogging?
No you don't need to if you don't want to all you need is to start with free platform like blogger which will enable you create your blog free of charge without the need for web hosting but if you want to be serious and have full power and options to your web property then consider starting with a paid web hosting provider.
I heard about Shared, VPS and Dedicated web-hosting which is the best for me?
If you are new to the business you might not understand a lot of things at first but to explain more about choosing between shared, VPS and dedicated Webhosting.
Shared webhosting
: shared hosting is the cheapest among all and is like a house or room where many people live together and share everything including the toilet and kitchen in which they contribute together to pay the rent.
Shared web hosting is the best option for the beginners since they have low traffic and data.
Virtual Private Server (VPS)
: VPS is a Webhosting for medium and high traffic website just like the above example Virtual Private Server is like owning a flat inside a house where you have your own toilets, kitchen and so one, VPS is a bit more expensive than shared hosting.
Dedicated webHosting
: Dedicated hosting is the highest among all and is meant for high traffic website that's needed more power and stability to server her visitors.
While shared web-hosting is like a shared apartment, VPS like a flat apartment inside a building then Dedicated is like owning the whole house.
Do you have any Webhosting providers that you recommend to use?
There is few web hosting I believe that can serve you well and I am recommending them based on users review.
*
Inmotiohosting
Inmotionhosting is what I have been using for a long time after I moved out from Web4africa and since then this forum is always online with excellent performance as you can see yourself.
Check out
Inmotiohosting offers
*
Interserver
Interserve has a very good reputation based on their uptime, customer support and varieties of hosting plans to chose from but you can't pay directly with Naira but with MasterCard.
* Godaddy
Godaddy is equally a good website provider as they offer more hosting plans for you to choose from and they are always online to answer your when the need arises.
* Web4africa
well, I first told you that I use web4africa but they are missing a lot of things if you are just starting you can start with web4africa and moves when to another web-hosting when your site starts to grow.
* Bluehost
If you have the option to pay for foreign hosting then going for Bluehost will not be a bad idea they have already earned themselves lots of reputation in the web-hosting industry.
I will stop here but in case you still have more questions regarding web hosting kindly use our comment option below to share your own view.