1
« Last post by Everest on May 20, 2022, 06:54:17 PM »
You'll soon be out of luck if you don't sign up for the e-Naira, warned the Central Bank of Nigeria.
On Friday, the Delta State Branch Controller of the CBN, Mr Godwin Okafor, made this statement at a market sensitization on e-Naira in the Ogbogonogo market.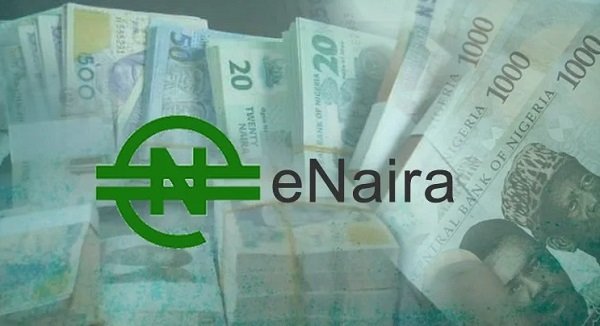 He urged traders to pay attention to the e-Naira policies of the central bank.
Today, we're at the market to educate the public about e-benefits Naira's and drawbacks." Unlike Bitcoin, which has no legal backing, the CBN is entirely supported.
Doctor Aminu Bizi, CBN's eNaira consultant, said that after Lagos, Delta was picked as the second state to educate market women about eNaira.
"We're here to educate the general public about the benefits of using e-Naira in the marketplace," he says. Therefore, we will meet with the Okada/tricycle union to discuss this policy since CBN has gone behind ATM and POS.
People are abusing the cash in the market, such as spraying it at the event and using it to pay for Okada/tricycles, and the CBN is losing.
The usage of e-Naira, according to him, was efficient and free of cost, unlike ATMs and point-of-sale terminals.
Chief Patrick Ukah, the Secretary to the State Government, praised the Central Bank of Nigeria for the e-Naira proposal he made during his speech.
Mr Benson Ojoko, Director of Finance and Account, Office of SSG, said the state was pleased with CBN programs and praised e-Naira as a commendable initiative that positioned Nigeria in world finance.
More posts to read:
*
eNaira Launched, Here is what you need to know
*
igerian Digital Currency (eNaira), Guideline by CBN
*
eNaira Features, Benefits & how to start using it
*
10 bad loan apps and lenders in Nigeria to avoid