There's nothing more trilling after money in a student's life than having good grades. Good grades they say tells of the capabilities of the individual in academics.
Apart from it paving way for opportunities, it creates an ego in a student ('yes I do belong also'). It's a thing of pride to parents, sponsors, and relatives, so why shouldn't it be a must-have for every student.
Nigerian tertiary schools of learning (universities, polytechnics...) are endowed with the honor of instilling knowledge, widening minds and filtering the 'undeserved' ones away. It is the latter part of the former statement that will be keyed into today.
At the beginning of this piece, I had talked about 'good grades being a must-have for all student', sadly it's not for all students as those 'filtered away' never gets 'good grades'.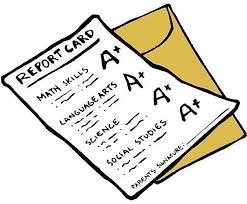 The act of filtering here means the one most popular way of awarding grades - Examination. The Bible's quote of
by their fruit, you shall know them'
seems to be fulfilled most during examinations, and it is through it that many are separated from what they yearned for.
Not everybody is created to be of the same class of intelligence (I mean such as there are rich and poor men, there is a limit to the swiftness of how our different brains perform). Am of the opinion that certainly not everybody was created for western education. (Many might doubt this but the reality is seen during examination halls).
You might be too early to write yourself off as poor or putting it right 'having a "poor brain" ', you may not have tested to the full, the potential you have(in this I mean the extraordinary in you).
How to get good grades in tertiary institutions
When I mean getting good grades, I mean ones that are devoid of any form of malpractices and entirely one's own ability.
It is no longer a cat and mouse reference of view that our 'teachers' meant to guide us proper are now giving out grades for mere sums of money.
However, getting good grades in the classroom requires a lot of hard-work, scheduling and commitment. It is a stressful engagement.
Believe in yourself and read other people's success stories.
It is said you can't live above your belief. The first step to attaining high marks in class( Achieving 'A', Managing 'B' and rejecting 'C','D' and 'F') is by believing you truly can fly.
While still believing you sure can fly, read success and failure stories. Learn from peoples mistakes and failures and try to attain successes. Believe you can!
Handle Schedules properly and make most out of your time
People that have 'A
s
' still uses the same time as everybody else, so, it is very necessary you make the most out of your time.
The class time is a very important time in the life of every student. Its duration is generally regulated but its date ranges from Mondays to Saturdays. You need to utilize this period very well.
Identify your weakness and seek for a solutions
You don't need an African herbalist to tell you that you have a weakness in certain areas as the results would if not you certainly uncover you.
The secret of every 'A' student is their ability to seek knowledge and thereby become unlimited. Make friends with knowledge seekers.
Concentrate and participate fully in class
You need to listen to the lecturer and participate fully in his/her class in other to benefit fully from the lectures. Ask questions whenever you are confused and also jot down important points.
Get the best out of your free periods
Your extra time is free time in your personal timetable. It is the time that you do your assignments, play games, visit your friends and also sleep.
This period, if well utilized will in no distant time generate some positive results that you'll be happy. To get the best out of this period, you need to remove all distractions while studying.
Have breaks and make rest for yourself
You are not a machine. Do not overstress yourself. Students do regularly try to read their brains out but fail to remember that sleep brings calm and with calm comes knowledge.
Other ways are having the fear of God in one'self always and constant learning from others.