Konga recently merged with Yudala and do the partnership a lot of changes has been made which includes redesigning of Konga online shopping mall website, changing other their affiliate system name from KONGA AFFILIATE PROGRAM to KONGA YUBOSS PROGRAM and as well reviewing their affiliate commission structure.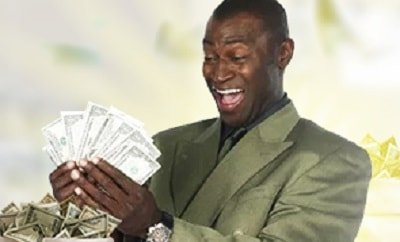 If you have newly or previously registered to KONGA AFFILIATE PROGRAM you will surely receive an email about this changes but the question is, what do you think about the New Konga Commission Structure?
I was impressed with the Konga new design and I thought that something big is coming regarding to their affiliate system since Jumia took over the affiliate market system in Nigeria, I was hoping for a favorable commission structure that will benefit them and as well attract more publishers to join their affiliate system but I was wrong anyway!
A few years ago it was Konga and Jumia that dominated affiliate marking system in Nigeria but was surprised when almost all the Nigerian bloggers and publishers dropped Konga affiliate and moved on with Jumia affiliate and the reason is simply because of Konga's poor commission structure but guess what?
I thought that Konga will review their commission structure to be able to compete with Jumia and force Nigerian publishers to come back instead they decided to come up with an unfavorable and annoying commission structure that no professional blogger in Nigeria will like to be part of such poor commission structure.
To understand my point last time the owner of Naijatechguide (Okafor Paschal) is the first to make 1 million Naira from Konga affiliate marketing but right now Okafor Paschal doesn't promote Konga anymore despite attaining such height which I believed he decided to drop them because of their poor commission structure.
What Konga sent to their affiliate partners
Dear Agent,

It has been a pleasure serving you all this while.

We would like to inform you that as a result of the merger between Konga and Yudala which took place on the 1st of May, 2018; the name, KONGA AFFILIATE PROGRAM is now known as KONGA YUBOSS PROGRAM.
Kindly note that the previous ways you carried out transactions on the KONGA AFFILIATE PROGRAM still remains the same.

Kindly note that the commission structure has been reviewed; please view it here

Also note that you can still send mails to us via:

Affiliates@konga.com or yubosssupport@konga.com

Best Regards,

KONGA YUBOSS TEAM
Whats New Konga commission structure looks like?
When I first saw the mail from Konga I thought that something good has happened but was disappointed to see that things has been pushed down more you can see for yourself below.
Here is the complete breakdown of our commission structure
3.5% commission on sale of Fashion products
3% commission on sale of Toys/Kids products
3% commission on sale of Sports and Fitness products
3% commission on sale of Automotive and Industrial products
3.5% commission on sale of Beauty, Health and Personal Care products
2.5% commission on sale of Home & Kitchen products
2.5% commission on sale of Electronics
2.5% commission on sale of Accessories
2% commission on sale of Computers (Laptops & Desktops)
1% commission on sale of Phones & Tablets
Imagine 1% on the sale of Phones & Tablets, I am totally disappointed.
To be sincere oven Jumia is that favorable when it comes to commission structure but are still far better than Konga but am afraid if there is no competition soon things might get worst for Nigerian publishers.
You can as well Read
⇒
How to make $10,000 - $20000 Monthly as a blogger in Nigeria
⇒
5 GENUINE WAYS TO MAKE MONEY ONLINE IN NIGERIA
⇒
How to make money online & offline as a student in Nigeria 2018
I remembered making $50 about 17k to 18k for one hosting sell but in Nigeria things are different that is why some Indian and other guys from developed countries are making thousands of dollars on a monthly basis but in Nigeria, you get peanuts after hard labor.
The way forward
The only savior we Nigerian have is Google Adsense but if you really want to make more money through affiliate marketing then try to target other countries that have all the purchasing power and as well good commission structure that can earn you thousands of $ at the long run.