ATM cards like Verve, MasterCard and Visa Card are obtainable at Nigerian banks and their procedures of activation are almost similar.
To be able to use your ATM cards for online transactions, you need to activate them first for internet banking.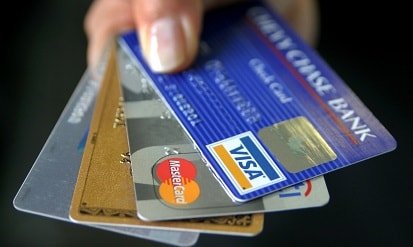 When your card is activated, you can make payments online for web hosting services on sites like Hostigator.com, Godaddy.com and Namecheap.com. You can also pay for auto-responder services on Aweber.com, getresponse.com, and TrafficWave.net. You can also use it to buy products on B2B online sites like DHgate.com, and it can be used for transactions on Amazon.com and Aliexpress.com.
There are different steps you can take to activate your ATM cards for online transactions.
How to Activate Your GTB Naira MasterCard
1. Visit any GTBank branch office and ask for an "Activation Code" for your ATM card or rather request a "Token".
A Token is a tiny device that looks like a key- holder for generating codes or secret PINs you can use when you are transacting on the GTBank website. A Token is also required for the activation of your GTB ATM card for online payments.
The bank will charge you about N3000 for the Token and ask you to come back for your Token and Internet Banking details.
2. After you have gotten your Token and Internet Banking details, visit the GTBank website at
gtbank.com
to activate your ATM card for online payment. Click on "Login" and input your 'internet Banking account user details. When you are inside your account, click on "Get Activation Code".
3. There is a form you will be required to fill on the next page, following the information provided. Choose the type of your card (MasterCard) and put in the expiry date on your ATM card.
After that you press the small button on your Token. This should show some digits: type in those digits and click "Submit".
4. After hitting the "Submit" button, your code will be generated for you.
The generation of the code means your ATM card has been activated.
How to Activate the Diamond Debit Card
The Diamond Debit Card is issued to individual and joint account holders who run Savings or Current accounts.
There are three types of Debit Card namely
- Naira Debit Card: This is a naira denominated card connected directly to a Current or Savings account.
- USD and GBP Debit Card (FCY Cards): The USD and GBP Debit Card is a foreign currency denominated card that is connected to your domiciliary account. It is a global card that can be used anywhere around the world.
How to Activate Your Card
1. Visit any Diamond Bank nearest branch to generate a PIN on their POS machine.
2. You also need to generate an iPIN – a four-digit number that serves as a second level authentication for all your online transactions — on any Diamond Bank ATM to enable you perform online transactions.
How to Activate FCMB Verve Debit Card
Verve card is a local payment card used for making payment for goods and services on Point of Sales (POS) terminal or Merchant's Website and also withdrawal from the Automated Teller Machine (ATM).
Verve cards can be accepted at merchant locations, websites and ATM terminals where the card system brands are shown. It comes with a second level authentication one-time password (OTP). It requires PIN (Personal Identification Number) for all transactions and transactions limits can be increased upon request. It can be used on Quickteller for transfers, payment of bills and airtime recharge and enables you to spend Naira wherever you go around the Nation.
It is free to change your PIN or withdraw cash on any FCMB ATM, but to withdraw on other banks' ATM around Nigeria you will be charged N65 after third transaction in a month. Purchases made on POS and local websites in Nigeria is free.
Security and Safety of Your ATM Card
You should keep some details of your card such as Card Number, Card iPIN, iPIN, CVV2 and Expiry date very personal. (CVV2 is the three digits behind your card).
Always keep your ATM Card away from magnet or magnetic materials, radio equipment, mobile phones, heat and any device that discharges electromagnetic waves.